Report: Routine building materials test uncovers fire hazard in counterfeit cabling tubes
In Scandinavia, a routine building materials sampling test has unearthed a dangerous counterfeit cabling system that could cause entire buildings to catch alight.
Mar 30th, 2015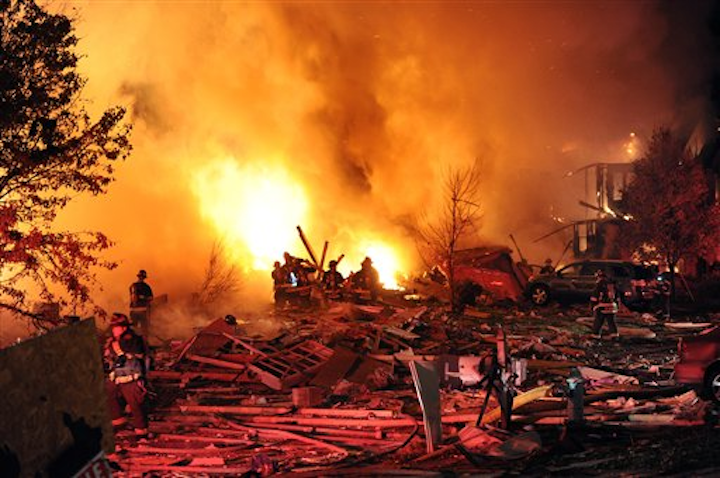 SecuringIndustry.com, a journal of supply chain and brand security issues affecting global materials manufacturers, recently published the following report:

A routine building materials sampling test has unearthed a dangerous counterfeit cabling system that could cause entire buildings to catch alight. James Robinson, chief engineer at Borealis, recently presented the results of a series of safety tests on Fire Safety Day at the Technical University of Denmark. He purchased a series of cable tubes through a Swedish building materials wholesaler that were approved in accordance with the EN 61386 standard, something that includes tests and requirements for flame resistance. Most installation cable tubes with cables and wires performed as expected when they were set on fire – with the exception of one tube.

For this [particular tube] the fire did not die out, but instead spread quickly to the rest of the tube, at the same time giving off an extreme amount of heat. Robinson said his team later discovered that it was composed of polypropylene without any form of flame inhibitor. This chemical is naturally flammable and becomes almost liquid when it burns, which is why non-flammable additives are used when producing plastic cable tubes. But in this case, the non-flammable elements were missing, making it highly dangerous. Robinson said this was not simply a manufacturing error as the complete lack of any non-flammable additives lead him and his team to the conclusion that it was a copy designed to look like a non-flammable and certified product, without being either of these.

The cable tubes are used to hold wiring in pipelines and walls. As was explained in the presentation, if fire breaks out in a house, the cable tubes, unless they are fire resistant, can contribute to spreading the fire more rapidly from room to room. At the same time, they also give off poisonous smoke, which is the biggest killer in most fires. The Confederation of Fire Protection Association Europe (CFPA-Europe) said that this is a major problem as counterfeit goods are easily spread all over Europe.

"The common European standards mean that the manufacturers of counterfeit goods enjoy the same advantages as legitimate manufacturers. In other words, only one certificate – which in this case proved to be false – is necessary to gain access to the entire European market," the CFPA-Europe said.

The association adds that there are regular tests done on these types of materials but they often do not find any fakes – but that this does not mean that they are not in circulation. It warns that "the only way counterfeit tubes will be discovered is if there is a fire."

SecuringIndustry.com'sstated editorial aim is "to provide practical advice and intelligence to help manufacturers define and pursue their own strategies for tackling crime including counterfeiting, product diversion, adulteration and theft."