Ideal Networks offers online quote builder for cable test hardware packages
Company says the capability helps installers select a cable certifier package that meets specific cable test needs.
Dec 31st, 2015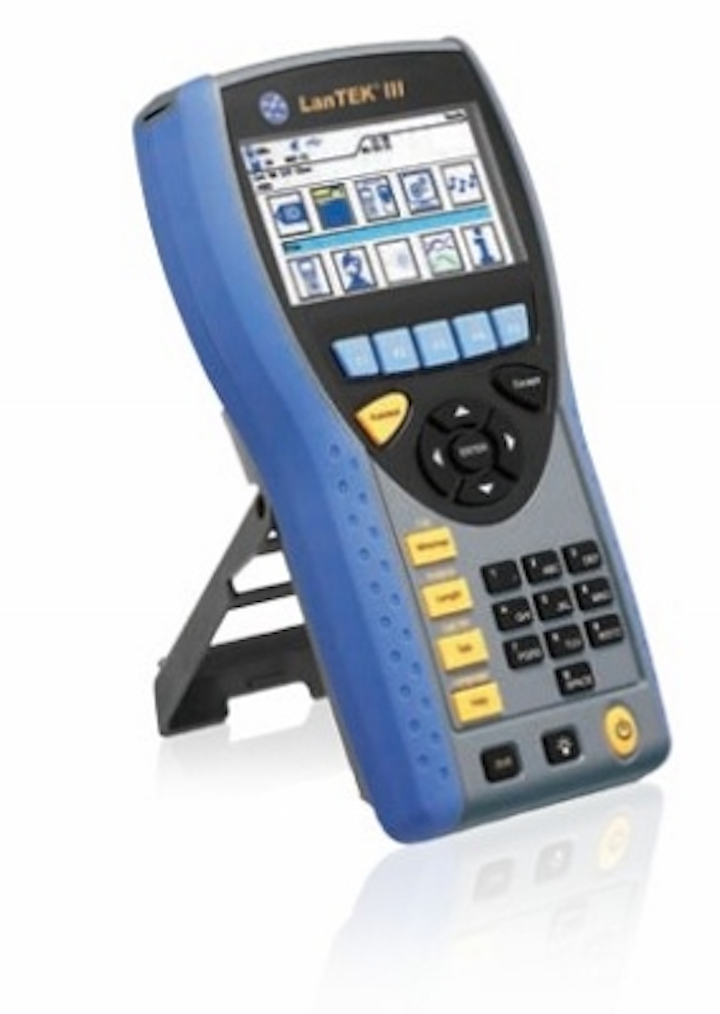 Ideal Networks recently unveiled an online Quote Builder that the company says "enables network cable installers to easily select a cable certifier package that meets their specific job requirements, helping to drive down purchase costs."
Tim Widdershoven, global marketing manager for Ideal Networks, describes the Quote Builder as "an easy-to-use visual guide that enables cable installers to make an informed buying decision" while building a tailored cable test solution. Widdershoven continued, "Previously, cable certifiers have only been available in bundles, which may include extra components or functionality that a customer will simply never use. Using our new Quote Builder function online, customers can pick-and-mix from various options to find a certifier that meets their specific requirements and budget in six simple steps."
Users of the Quote Builder begin by choosing either a 500-MHz Category 6A or 1000-MHz Category 7A certifier, then adding adapters. Permanent link adapters can be used for testing cabling from the outlet to the patch panel, or channel adapters can be used to certify the entire link—including patch cords. Next, users select any fiber modules required, to add Tier 1 fiber-optic cable certification. Following that, accessories are added, such as calibration cables, coaxial adapters, or an industrial Ethernet kit if required. Finally, users select a 1-, 2-, or 3-year CarePlan. Once the user enters some basic contact information, the user receives a quote.
Ideal Networks further pointed out that one piece of cable test equipment users can specify via the Quote Builder is its LanTek III Cable Certifier (pictured). Introduced in December, the LanTek III is available in 500-MHz (Category 6A) and 1000-MHz (Category 7A) models. "For fiber cabling, the new FiberTek III modules can be added to the LanTek III-500 or LanTek III-1000 models to provide Tier 1 certification, eliminating the need for additional fiber testers," Ideal Networks said.