Ventoux offering RCDD preparation courses in compressed format
In-depth review of the BICSI TDMM's 12 core chapters are now available as a 3-day RCDD preparation course.
Apr 17th, 2015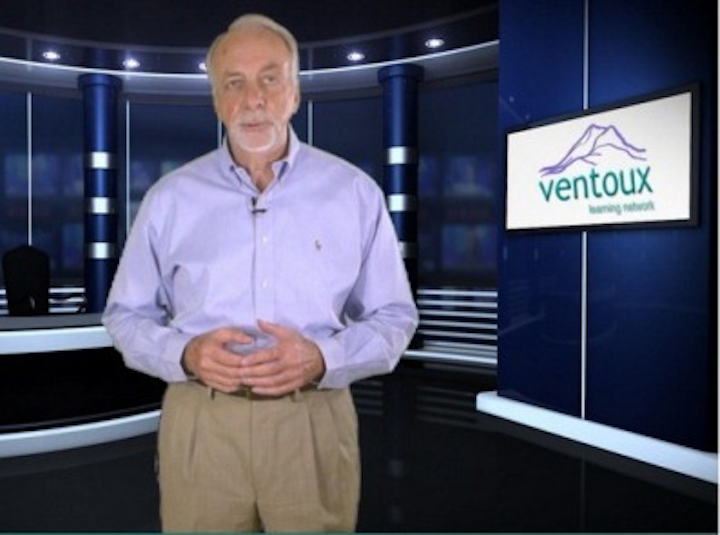 Beginning in May, Ventoux Learning Network will make its entire 12-course RCDD prep series available as a 3-day training session. To this point, Ventoux's offerings have been instructor-led online courses available a-la-carte, each covering a single chapter of BICSI's Telecommunications Distribution Methods Manual. After launching the RCDD prep series in January with 5 courses available a-la-carte, Ventoux more recently added 7 courses to the mix, for a total of 12 courses.
David Cranmer, who heads Ventoux Learning Network and delivers the courses, said, "One comment I've heard from potential students is, 'Even though I like your online format, I really like to get away from the office and go somewhere to take a review class.'
"I have a solution to that dilemma," Cranmer continued. "Beginning in May I will offer my 12 individual core chapters in a 3-day format. The classes will be 8 hours per day, with time allowed for breaks and lunch/dinner, with a minimum of 2 students required. Now if you want to rent a hotel room on the beach or a cabin in the mountains, you can still get away and have access to the complete 12-course series in a compressed format." The 3-day course, like the a-la-carte courses, will be instructor-led online.

The 12 courses Ventoux offers—a-la-carte and now also combined in a 3-day format—are based on the 12 chapters of the TDMM on which 80 percent of the RCDD-exam questions are based. They are:
Chapter 1—Principles of Transmission
Chapter 2—Electromagnetic Compatibility
Chapter 3—Telecommunications Spaces
Chapter 4—Backbone Distribution Systems
Chapter 5—Horizontal Distribution Systems
Chapter 6—ITS Cables and Connecting Hardware
Chapter 7—Firestop Systems
Chapter 8—Bonding and Grounding
Chapter 9—Power Distribution
Chapter 10—Telecommunications Administration
Chapter 11—Field Testing of Structured Cabling
Chapter 15—Data Networks
Anyone interested in obtaining more information about arranging a 3-day review course can email davidc@ventouxlearningnetwork.com.