Tester checks RJ45 ports for PoE
Triplett's PoE-Bug detects the presence of endspan or midspan DC power on RJ45 ports, enabling technicians to equipment damage.
Apr 1st, 2015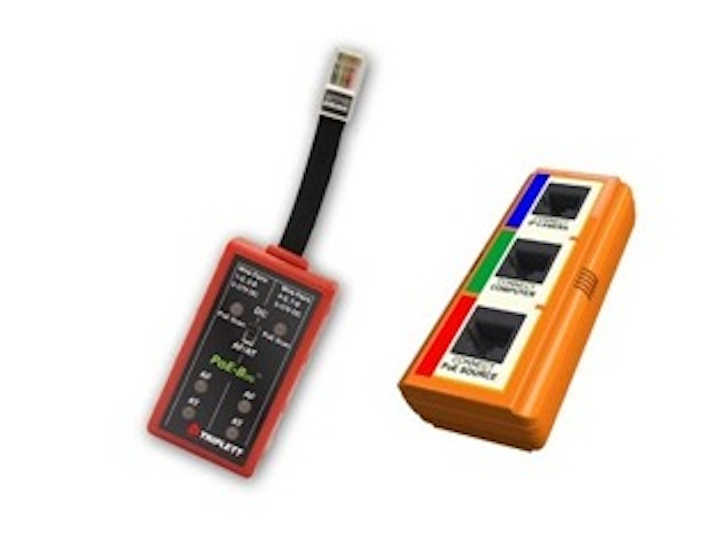 Triplett recently added the PoE-Bug to its portfolio of test and measurement equipment. "The PoE-Bug tests RJ45 Ethernet ports for the presence of end- or midspan DC power," explained Spencer Craig, director of product management for Triplett, "enabling installers and repairmen to preempt damage to their expensive equipment that could be caused by PoE."
The company also recently introduced The IP Answer Stick, which it boasted is "a must-have tool for IP camera installers, enabling them to align and focus an IP camera from any convenient terminus along the data cable." The IP Answer Stick "passes IP power through the camera and has a port to connect a notebook computer for monitoring and control of the camera," Craig explained. "Further, it allows configuration of a router or other access point from its location."
The instruments are pictured above; PoE-Bug on the left and IP Answer Stick on the right.
"These small but powerful tools represent our commitment to delivering constantly increasing value across our entire product line," Craig said. "This enables our customers to be more efficient and effective in the field."