Tester provides vision into dark coaxial cabling networks
Tool can map runs through splitters using up to four coaxial RF remotes.
Nov 10th, 2011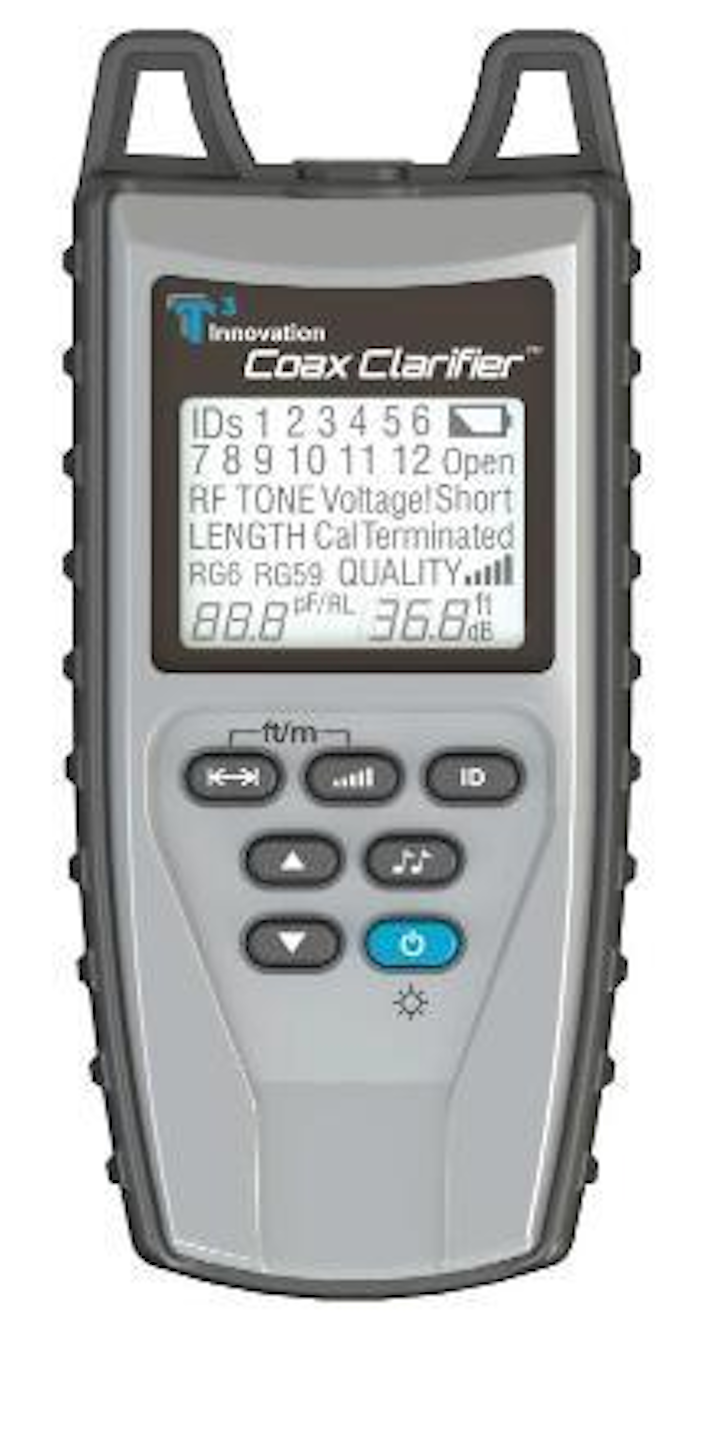 The Coax Clarifier from T3 Innovation is a tester that "makes it simple and easy to discern the layout of a coax network, locate faults on individual cable runs, identify remotes through splitters, and determine cable run length," the company says. "In addition, separate wiremapping sets allow a technician to map out the entire coax system and measure the quality and characterization of the overall network for carrying services such as high-grade video, surveillance data and HD programming."
T3 Innovation lists the Coax Clarifier's features as follows.
Identifies cable faults
Displays cable run quality
Detects coaxial RF remotes through splitters
Locates splitters in the system
Tests and grades splitter performance
Measures cable length up to 1,500 feet
Wiremaps up to 12 coaxial locations
The single unit provides discovery, quality and condition testing all in one, the company notes.
You can find out more about the Coax Clarifier and T3 Innovation here.
Visit our Online Buyer's Guide for detailed listings of coaxial cable and coaxial connector product offerings.