CCTV security system and cabling tester
The STE-1200 performs a variety of functions including several checks of LAN cabling infrastructure.
Oct 4th, 2011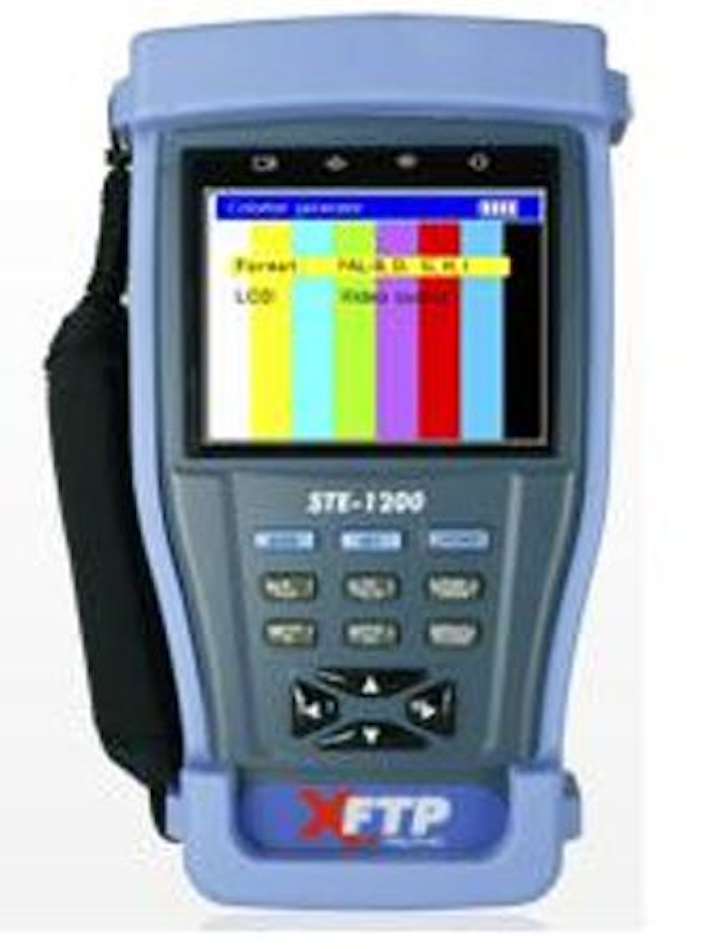 Trilithic's STE-1200 CCTV Security Tester is used for the installation and maintenance of closed-circuit video monitoring systems. It can test LAN cabling as well as display video feeds directly from security cameras, control the movement of PTZ cameras, generate colorbar test images (as shown in the photo at the bottom of this page), and capture addressing data from serial control systems.
"The STE-1200 can be used to capture and analyze data from RS485 cable," the company explains. "It can also test cable in local area networks by displaying the connection status, sequence, and cable number. The STE-1200 is capable of baud rates ranging from 150 and 600 to 19,200 bits/sec along with support for RS232, RS485 and RS422 interfaces."