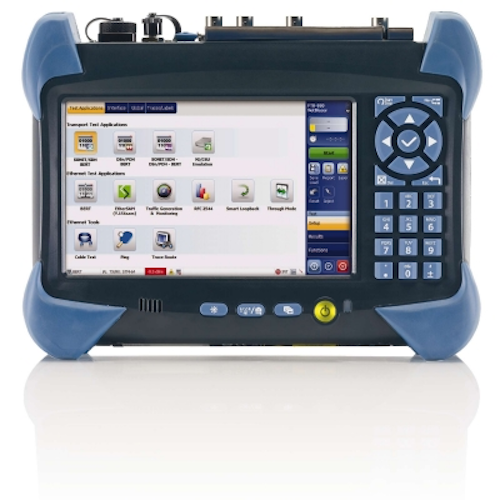 EXFO has launched its enhanced FTTA [fiber-to-the-antenna] test portfolio for its FTB-700G and FTB-800 NetBlazer Series of instruments, designed to validate for fiber as well as underlying Common Public Radio Interface (CPRI) communication integrity between a base station and remote radio head with speeds of up to 9.8 Gbit/s.

The company notes that mobile network operators are now required, more than ever before, to modernize their network infrastructures to keep up with continuous high-bandwidth growth. To meet subscriber expectations, many mobile operators are switching from legacy "copper-to-the-antenna" to FTTA infrastructures, adds EXFO. Moreover, to add capacity and coverage for LTE services, operators are deploying distributed antenna system (DAS) networks and small cells.

DAS manufacturers are also increasingly using the CPRI protocol as the go-to interface between base stations and DAS head-ends. The company contends that the benefits of using CPRI include substantial decreases of head-end deployment costs as well as minimized space requirements. However, use of the CPRI interface also brings new challenges to service providers, by introducing new testing and troubleshooting requirements.

With new expanded functionality, EXFO maintains that both its all-in-one Ethernet/Optical FTB-700G Series and Netblazer FTB-800 Series testers now support all the needs of technicians to maintain and manage fiber-based cell sites faster, easier, and more cost-effectively.

"Significant investments are being made worldwide on expanding the fronthaul networks to deliver better spectral efficiency and capacity," explains Claudio Mazzuca, vice-president of EXFO's Transport and Service Assurance division. "By adding CPRI rates, EXFO is future-proofing its technology to meet the requirements of next-generation, fiber-based remote radio networks."