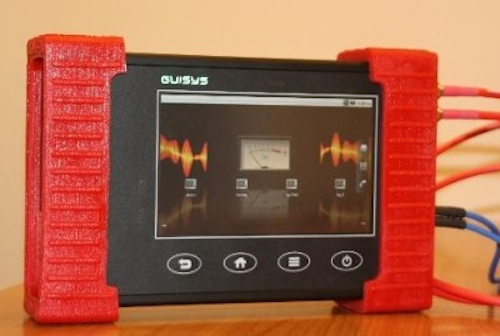 Greenlee recently announced its acquisition of Guisys Corporation, which manufactures Android-based handheld telecommunications test solutions. Guisys is based in Campton Hills, IL. "The founders of Guisys—Mike Petersen and Steve Robbins—have joined the Greenlee Communications engineering team and will lead ongoing Ethernet research and development projects," Greenlee said in the announcement.
Jason Butchko, general manager of Greenlee Communications, added, "We are excited to have Mike and Steve join our team. We look forward to the expanded range of products and new capabilities this brings to future products as we expand our presence in the Ethernet market."
Greenlee simultaneously announced the launch of DataScout 10G, an addition to the company's DataScout family of Ethernet/Transport multi-protocol network analyzers. "The DataScout 10G combines a familiar Android tablet interface with a wide selection of test interfaces capable of testing everything from 10-Gbit Ethernet, DS3/DS1 legacy transport, and even TIMS into a single, simple-to-use, fast-to-learn platform," Greenlee said. "The DataScout 10G is used by many Tier 1 and Tier 2 communication service providers, utilities, enterprise and network equipment manufacturers."
Guisys's website lists this portfolio of systems, which includes technologies to test Ethernet, carrier/backhaul systems, DS1/DS3, wideband TIMS, ISDN and others.
The image on this page shows Guisys's 7-inch Android-based test set.