VeEX extends OTDR testing across multiple product lines
The company expects the new capabilities to make the portable (6-lbs) TX300S particularly useful in the roll out of fiber to support mobile backhaul applications.
Oct 9th, 2014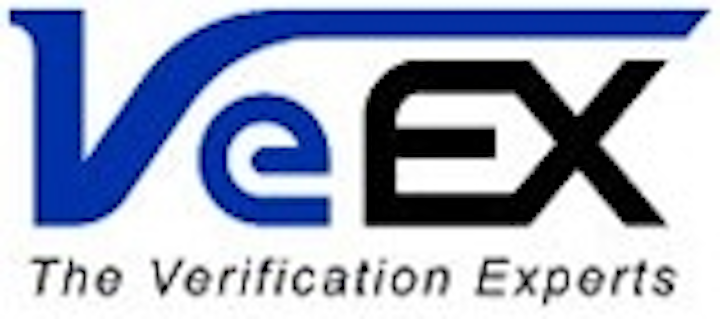 Telecom and cable MSO test and measurement equipment vendor VeEX has expanded its optical time domain reflectometer (OTDR) offerings along a pair of fronts. The company has added OTDR capability to the company's flagship 10G multi-service tester, the TX300S, and announced the immediate availability of the FX300 OTDR series.

The TX300S now integrates a full-featured OTDR alongside a power meter, a light source, and a visual fault locator (VFL).
Fiber inspection probes provide fiber-optic connector end-face analysis according to IEC standards. Supported transport and packet-based test functions up to 10G include T-Carrier/PDH, SDH/SONET, Optical Transport Network (OTN), Fibre Channel, Ethernet, SyncE/1588 PTP, CPRI, and OBSAI. Technicians can use the TX300S to verify system performance according to industry-defined standards and service-level agreements (SLA), VeEX says.

The company expects the new capabilities to make the portable (6-lbs) TX300S particularly useful in the roll out of fiber to support mobile backhaul applications. This includes fiber-to-the-tower (FTTT), fiber-to-the-antenna (FTTA) and distributed antenna systems (DAS) using small cells and remote radio heads (RRHs) that employ CPRI/OBSAI functions.

Meanwhile, the lightweight FX300 OTDR series of fiber-optic test instruments incorporates an optical power meter (OPM), optical light source (OLS) and visual fault locator (VFL) to verify fiber loss conditions and visually troubleshoot bad splices, macrobends, and connectors. It features high-resolution data sampling (cm), small dead zones (<1 m), and high dynamic range (up to 45 dB), VeEX says. It is designed for intuitive operation and via a 7-inch full color touch screen.

VeEx expects the FX300 to prove popular in FTTx, metro Ethernet, and mobile backhaul and long-haul deployments.

Source:Lightwave