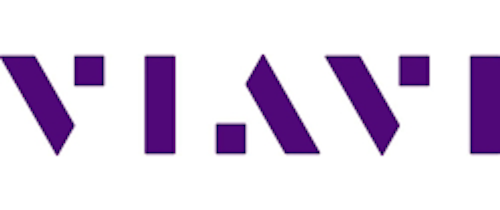 Viavi Solutions (NASDAQ: VIAV) has introduced its Network Integrated Test, Real-time analytics and Optimization (NITRO) technology platform, billed as "the first intelligence platform to automatically provide real-time test and measurement data from network instruments straight to software-based planning, provisioning, assurance, and optimization applications."
Per a Viavi press release, "Providing gigabit internet through FTTH, DOCSIS 3.1, and Gfast, and mobile networks towards 5G is required as communications networks worldwide attempt to meet consumer demand for services that are always on, accessible, and connected across all devices and touchpoints. The industry is advancing these networks through deployment of hybrid IT, ultra-dense, scalable, cloud-enabled networks that are virtualized and policy-based automated, to offer the necessary intelligence, low latency, and high bandwidth for implementing these services. Based on the customer demands of Tier 1 service providers, enterprises, and network equipment manufacturers, Viavi developed NITRO to connect real-time testing and activation data from network instruments with software-based planning, provisioning, assurance, and optimization probes and applications. The NITRO platform also meets separate business teams' needs, and progresses the automated end-to-end service delivery evolution, in one common platform," says Viavi.
Viavi adds that its NITRO platform will allow service providers and enterprises to decrease costs and complexity, and improve performance throughout the complete network lifecycle. The platform, which works coherently throughout mobile, fiber, cable, cloud and enterprise networks, will raise investment value in Viavi instruments and software technology, the company says.
"NITRO leverages intelligence gathered throughout the entire network and across the service lifecycle to overcome the increasingly complex challenges presented by evolving physical, virtualized, and hybrid networks," said Paul McNab, Viavi Solutions chief marketing and strategy officer. "With a common platform that introduces greater automation, real-time analytics, and virtualization, NITRO enables service providers and enterprises to reduce complexity and manual intervention while maximizing the value they gain from the broad line of scalable Viavi test and measurement instruments and software, including their current Viavi installed base."
Customers can manage their migration from static network deployments to next-generation, policy-based automated dynamic networks profitably by using their existing VIAVI installed base. According to Viavi, NITRO will be the foundation for the following four application sets:
· NITRO vNet — virtual service activation and performance
· NITRO Enterprise — enterprise and cloud network performance
· NITRO Mobile — mobile intelligence, assurance, and optimization
· NITRO TechFlow — automated technician workflow
Viavi has also unveiled the NITRO vNet Fusion, a next-generation virtual Ethernet lifecycle management service for test, service activation, performance monitoring, and troubleshooting on all network layers. Fusion's tools provide repeatable, standards-based test methodologies for monitoring and assuring network performance, and verifying service-level agreements (SLAs) in virtual and legacy mixed networks.
Fusion utilizes the Viavi instruments and physical test infrastructure to allow service providers and enterprises to resolve customer complaints quickly with Ethernet and IP services, to divert technician truck rolls with helpdesk-based remote testing, and to decrease technician coordination for RFC6349-compliant TrueSpeed tests, Viavi asserts. For more information, visit https://www.viavisolutions.com/en-us.
Search the Cabling Installation & Maintenance Buyer's Guide for companies, new products, press releases, and videos: