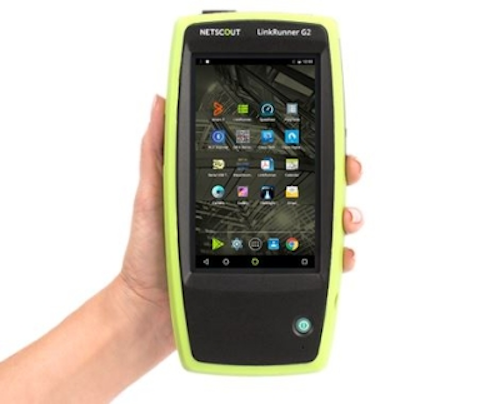 NetScout Systems Inc. divested its handheld network test business on September 14. The company announced that StoneCalibre acquired the portfolio of solutions that include the LinkRunner Network Auto-Tester, LinkSprinter Network Tester, OneTouch AT Network Assistant, AirCheck G2 Wireless Tester, and AirMagnet Mobile solutions.
NetScout said it "will work toward a smooth transition for customers, partners, contractors and suppliers by collaborating with StoneCalibre to provide a variety of services across a range of functional areas over the next several months as StoneCalibre completes its carve-out of HNT [handheld network test] as a standalone company in its portfolio."
StoneCalibre, headquartered in Los Angeles, CA, specializes in acquiring lower-middle-market companies, according to its website. The firm added it "is focused on making investments in both special situations and quality long-term capital investment opportunities."
It holds a portfolio of companies across several industries. Among the communications-related companies owned by StoneCalibre include software-based unified communications systems provider Applied Voice and Speech Technologies; in-vehicle mobile hardware and software system provider Data911; wireless transmitter, receiver, and antenna manufacturer BMS; and telecommunications infrastructure management solution provider NetPlus.