Providers of test and measurement equipment are constantly innovating, both by their engineering nature and by the necessity of the dynamic systems their products scrutinize. Over any given time period, a number of innovative and forward-moving testing technologies emerges. At the 2018 Cabling Innovators Awards ceremony, held September 11, eight such innovations received recognition, including one platinum, four gold, and three silver honorees.
Here is a review of the test-equipment products deemed Innovators Award-worthy by our judging panel. The descriptions were provided by the providers of these tools.

FiberChek Sidewinder—VIAVI Solutions—Platinum Award—This "all-in-one" handheld inspection and analysis solution for multifiber connectors delivers a completely automated means to inspect and analyze every fiber of an MPO or other multifiber connector, with reliability and speed. It enables fast, fully autonomous and automated MPO inspection workflow.
AEM's TestPro CV100 multi-function cable tester approved to certify cabling systems from top manufacturers
TestPro 100-AEM—Gold Award—The TestPro 100 is a versatile platform that was purpose built to help contractors, IT organizations and IoT device installers deploy and manage the modern day Digital Infrastructure. It supports Multi-Gigabit link qualification of 1, 2.5, 5, 10 Gig, PoE++ validation testing in support of 802.3bt, and CAT6A certification in less time and at half the cost of other products, AEM states.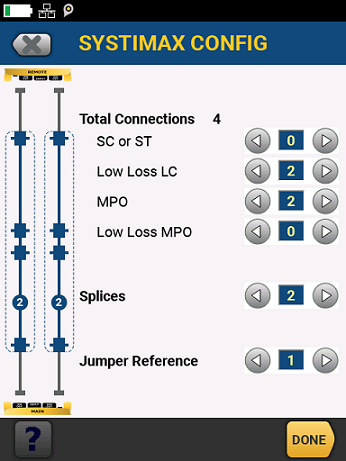 Integrated CommScope Link Loss Calculator—Fluke Networks—Gold Award—Fluke Networks has partnered with CommScope to integrate CommScope's SYSTIMAX link loss calculator (LLC) with Fluke Networks' CertiFiber Pro Optical Loss Test Set and LinkWare Live cloud certification service, part of the Versiv Cabling Certification System product family. The integrated technologies mean that for the first time, installers can quickly and easily calculate loss limits to accurately predict total link loss performance for the certification of ultra-low-loss singlemode and multimode fiber in high-speed networks and data centers projects that greatly exceed industry standards.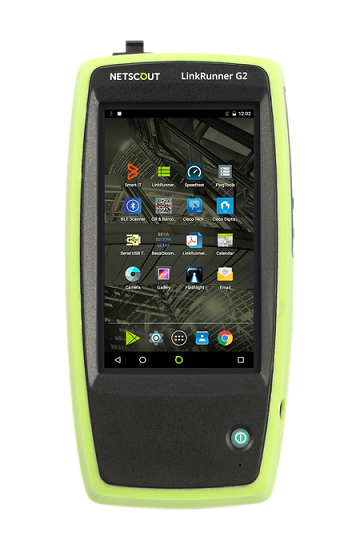 LinkRunner G2—NetScout—Gold Award—Using the LinkRunner G2 with its wired Ethernet capabilities and hardened Android OS, the technician gets their job done from start to finish–not only for network testing, but for all aspects of their workflow. They can receive a trouble ticket, review documentation, test the network, automatically document the results, and use other vendor-specific applications to triage and configure connected devices.

Pro 3000F Tone Probe—Fluke Networks—Gold Award—Fluke Networks' Pro3000F Filtered Probe is the latest iteration of the classic Pro3000 tone and probe family. The advanced filter removes signal interference at 50 or 60 Hz frequency and harmonics. This filtering allows technicians to easily find the cable or wire they are tracing even when noisy external AC sources, such as power cables and lighting, are present. The Pro3000F is the first filtered probe priced below $100 (US MSRP).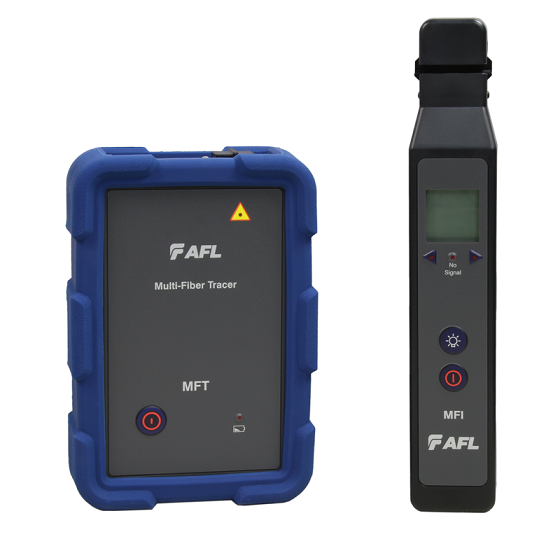 Multi-Fiber Identification System—AFL—Silver Award—Multi-Fiber Identification System (MFIS) is an innovative product family that helps users verify network construction quickly, accurately and efficiently. It detects excess loss due to network construction mishap, improves construction and maintenance crew efficiency, and eliminates guesswork on fiber routing—on multiple fibers simultaneously.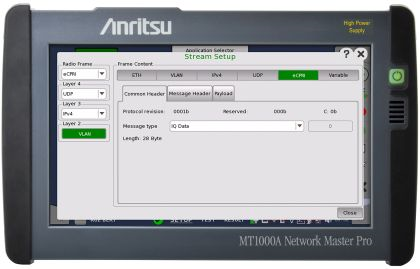 Network Master Pro—Anritsu—Silver Award—The Anritsu Network Master Pro MT1000A multi-function field tester has a leading-edge modular design that makes it easy and cost-effective to test network performance. The latest option of the MT1000A is eCPRI/RoE and high-accuracy delay measurement functions which are critical technologies for measuring throughput and latency and performing high-accuracy time synchronization tests at installation and maintenance of 5G mobile networks carrying eCPRI/RoE traffic.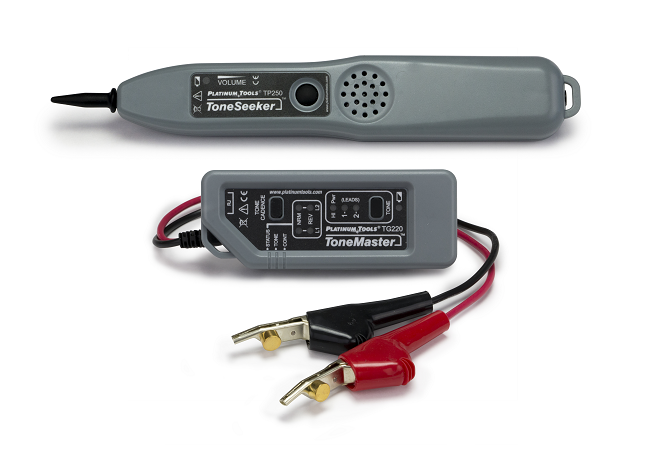 ToneMaster and ToneSeeker—Platinum Tools—Silver Award—ToneMaster high-power tone generator enables signal detection over 20 miles away and makes tracing through walls and enclosures easier with multiple tones and power levels suited for network, signal wire, coax, and telephone cable applications. Used in conjunction with any analog tone generator, the ToneSeeker identifies wire and cable without having to make direct metallic contact with the conductor. Compatible with any analog tone generator, the ToneSeeker emits a clear and loud tone as a cable is traced.