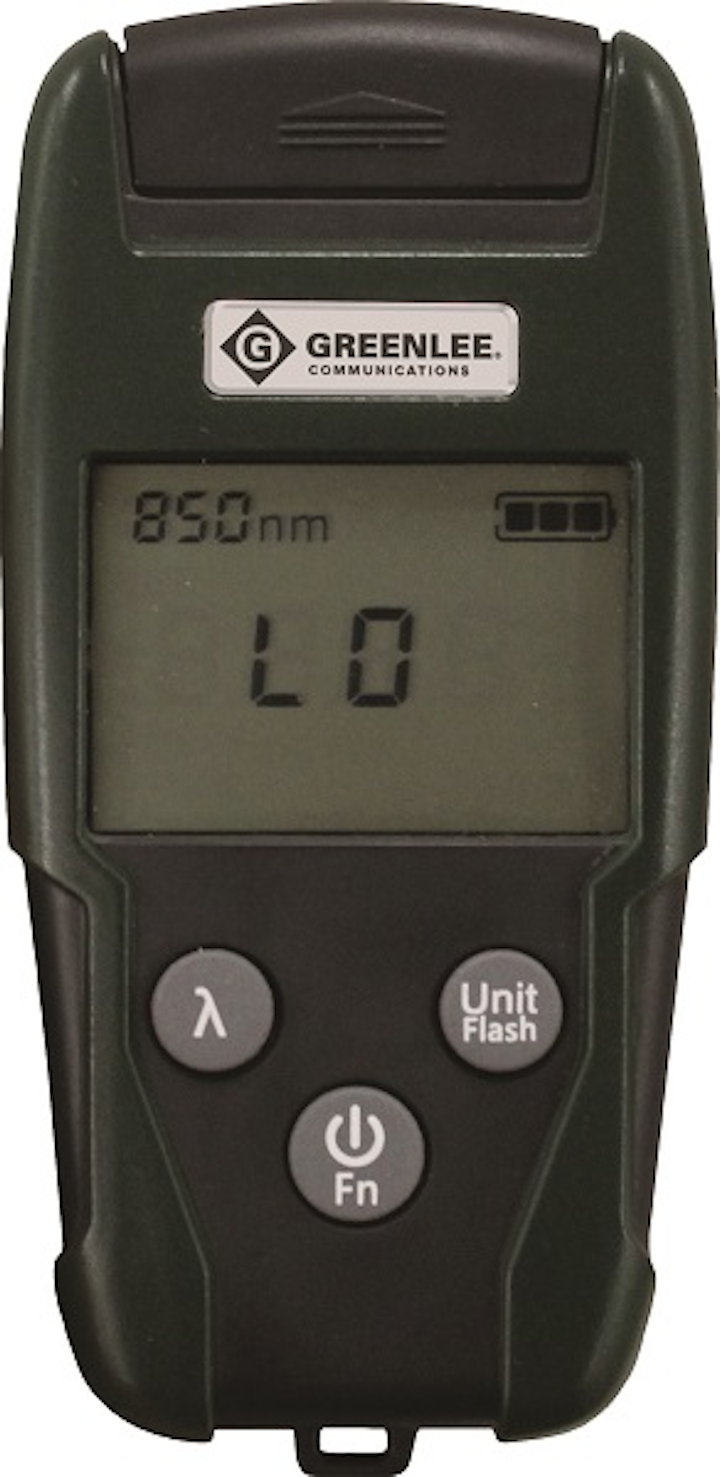 Greenlee Textron Inc. (NYSE: TXT) has announced the addition of the Micro OPM tester to its line of robust fiber-optic test and measurement instruments. The Micro OPM includes an Optical Power Meter (OPM) and Visual Fault Locator (VFL) in one unit, providing technicians with an efficient and simple-to-use tool for troubleshooting FTTx and Point-to-Point networks. The combination tool is compatible with both single-mode and multimode fiber-optic networks, including FTTH, LAN/WAN, Telco and CATV.
The new unit's versatile OPM measures the optical power and insertion loss of a fiber using an InGaAs detector calibrated at wavelengths from 850nm to 1625nm, and features tone detection at 270Hz, 1kHz and 2kHz for measuring all common wavelengths and identifying injected tones from compatible sources. The OPM is available in standard Telco (+6 to -70dBm) and MSO (+26 to -50dBm) power ranges.
The tester's simple and effective VFL function uses a 650nm 1mW laser that can be used to safely detect macro-bends, contaminated or faulty connectors and broken or damaged fibers. The white LED can be used to aid the technician while working in dimly lit locations.
"The Micro OPM is the perfect tool for every fiber technician. It does exactly what is needed, is intuitive and is accessible to all," concludes Oleg Fishel, director of product management for Greenlee Communications.
Search the Cabling Installation & Maintenance Buyer's Guide for companies, new products, press releases, and videos: