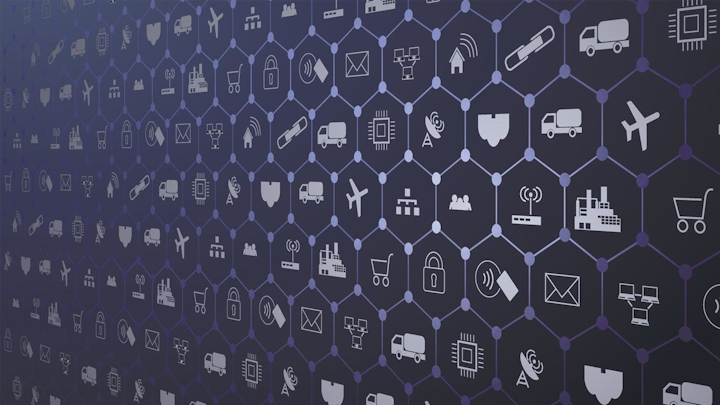 Verizon
Verizon on July 14 announced that its Narrowband IoT (NB-IoT) Network is now available "coast to coast" in the U.S. covering more than 92% of the US population. The launch of this additional IoT connectivity option in combination with the company's ThingSpace management platform, APIs, tools and ecosystem partners will provide the carrier's enterprise customers the ability to bring unique NB-IoT solutions to market quickly, it says.  
Verizon says its new NB-IoT service offering adds a "low cost option for low power, low throughput solutions."
"There is a whole universe of smart solutions needing scalable and affordable connections. By launching our NB-IoT Network, Verizon is taking yet another step in making that connectivity available and driving innovation in the IoT field," commented Jeffrey Dietel, Verizon's Senior Vice President of Business Marketing and Products. 
Per a Verison press release: the "Narrowband Internet of Things (NB-IoT) technology is specifically designed for IoT applications that could benefit from access to lower cost chipsets, superior coverage and significantly prolonged battery life. The NB-IoT Network provides the ability to manage both IP and non-IP data traffic. This ability to handle non-IP data traffic allows for the creation of much simpler and more cost-effective IoT devices which are ideal for solutions that aren't designed to be always mobile such as alarm panels, environmental sensors, industrial appliances, factory equipment and parking meters. Other ideal use cases for NB-IoT include: 
* Smart cities – improve citizen experience and municipal operations through parking sensors, waste management and smart lighting.
* Smart buildings – enhance building safety and incident response times through connected smoke detectors including regular auto-test, battery check and real-time alerts to the relevant parties in case of fire.
* Industrial – improved machinery maintenance cycles and factory safety through machinery control such as equipment status, factory control, and process and safety monitoring.
* Environment monitoring – increase focus on environmental responsibility through status reporting of manhole covers, fire hydrants and chemical emission levels.
* Agricultural – improve efficiency in the agricultural industry with livestock tracker, connected greenhouse, stationary tracking and monitoring of air quality, humidity, moisture, temperature, and weather conditions of air and soil.
* Asset Tracking – improve efficiency and decrease costs by using pallet tracking and geo-fencing.
* Utilities – improve efficiency and decrease waste by using gas and water metering, including smart meter consumption tracking and pipeline monitoring.
Verizon says it is ready to support developers and manage commercial traffic. The carrier says it has partnered with leading chipset and module manufacturers so that IoT makers can immediately start working towards building their devices for the Verizon NB-IoT network.
Three module manufacturers in final stages of testing - Telit, SIM-COM and Quectel - have modules on Verizon's Network which are ready to be used in development efforts. Additionally, customers will be able to manage their connections securely using the integrated ThingSpace platform that supports connectivity management, location and device security. 
Verizon notes that it maintains a strong leadership position in IoT technology and solutions with a history of providing customers with many options to meet their needs including nationwide deployment of 4G LTE, LTE Cat 1, and LTE Cat M1 networks. The carrier states that its NB-IoT adds another connection option for businesses.
While its CAT-M1 offering targets a wide range of applications for business customers such as wearables, fleet and asset management, the carrier says its NB-IoT service focuses on applications needing data rates below 100 kbps. NB-IoT technology occupies a dedicated frequency of 180 kHz bandwidth designated for IoT applications, which does not share spectrum resources with commercial smartphone traffic. 
"We have engineered our NB-IoT network in the Guard Band of our spectrum," said Bill Stone, Vice President of Technology Development and Planning at Verizon. "By using the more complex Guard Band solution for our Narrow Band IoT Network, we are demonstrating very efficient use of spectrum assets while giving customers the breadth of options they need to best meet their needs. This strategic use of spectrum is one of the many variables that has resulted in Verizon's continued performance superiority and strong capital management over the years." 
Verizon announced an initial NB-IoT Standard Price Plan, offering 50 KB of data with a $1.00 monthly access fee per device. The data allowance can be shared with other NB-IoT devices on the same price plan and on the same account. 
In the following video from 2016, Dr. Alexander Lautz, SVP M2M at Deutsche Telekom, introduces the topic of Narrow Band IoT -- and explains "why it is a game-changer" for IoT connectivity.