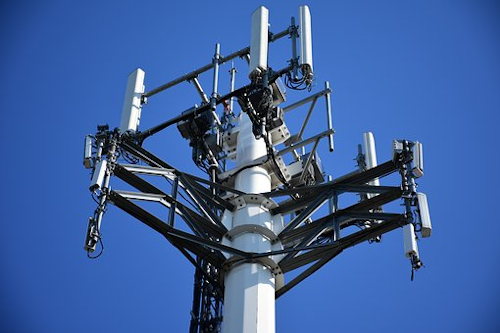 Pixabay
SQUAN (Englewood, NJ) a firm specializing in telecommunications design/build services for network infrastructure, this week announced the appointment of Anand Gandhi as CTO and leader of its newest division, SQUAN Technology.
As CTO of SQUAN's wireless technology division, the firm says Gandhi will develop and grow its technology group "by expanding engineering services to encompass the entire ecosystem for wireless and fiber. SQUAN Technology will serve as a technical layer that targets clients' extreme challenges associated with constructing complex network infrastructure and will aim to offer unique solutions," the firm added.
Under the leadership of Gandhi, the firm says its technology division will place a greater focus on areas such as its Advisory Programmatic Services, RF Engineering and A&E Services. "While the division will serve the specific engineering needs across a broad range of existing SQUAN clients, the group was established to address the widening gap between RF engineering and non-traditional network use cases like 5G, IoT, Small Cell, DAS and CBRS," said a press release.
Per SQUAN, "As wireline, fiber and wireless carriers continue to converge and intensify pressure on operational excellence, technology firms such as SQUAN have the opportunity to capitalize on these prospects within the entire ecosystem. Deployments of 5G will be in concentrated areas to deliver unprecedented speeds coupled with low latency which represent a stark difference from the previous advances in wireless technology."
According to SQUAN's CSO, Keith Pennachio: "SQUAN Technology will focus initially on organic growth, while expanding new business lines where the demand is greatest. This new division will provide the highest level of RF and traditional architectural and engineering services to the wireline/fiber, wireless, cable, IoT, municipalities, and DAS providers."
Additionally, the company says it is tracking how private LTE Networks and CBRS will bring new opportunities focusing on an enterprise perspective. The transition in these technologies will be seamless from SQUAN's perspective due to the firm's current focus on small cells and indoor DAS solutions, it says. 
"As a 25-year telecommunications and technology veteran with a proven track record of leading successful wireless networks, SQUAN's new wireless technology division is in extremely capable hands under Anand and we are very pleased to have him join SQUAN's management team," said Duane Albro, CEO of SQUAN.
Gandhi is the former VP of strategy of SmallCellSite.com, growing the company exponentially to become a leading global platform of billboards, rooftops, and raw land for wireless infrastructure providers. Additionally, Gandhi spent over 20 years as director of network for Verizon Wireless encompassing many leadership roles, including: budgeting, system performance/RF, real estate, data planning and operations. He received an MBA as well as a B.S. in Electrical Engineering (BSEE) from University of North Carolina at Charlotte.
For more information visit: www.squan.com, or contact SQUAN's Head of Strategy, Keith Pennachio at kpennachio@squan.com.