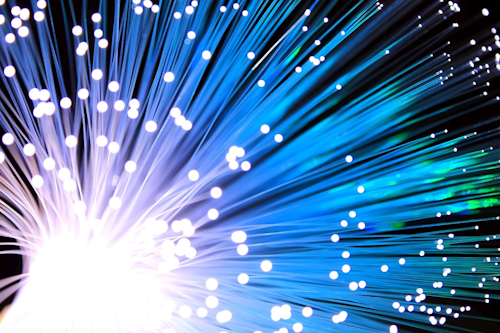 Pixabay/chaitawat
By STEPHEN HARDY, Lightwave -- Developers, producers, and users of fiber and fiber-optic cable will gather next week in Charlotte, NC, for the fifth CRU World Optical Fiber & Cable Conference (Nov. 18-20). They will do so at what a CRU International analyst described as "a flex point" for the community, which awaits extensive 5G mobile network roll outs as a potential remedy for two years of cabled fiber market declines.
CRU currently expects the worldwide cabled fiber market to shrink 6% in 2019 from last year's total, according to Richard Mack, a principal consultant at the market research and analysis firm. That decline is almost totally the result of a downturn this year in China, which will see its consumption of cabled fiber reduced by 12.5% in 2019 versus 2018 levels.
As China represents half the worldwide market, this steep reduction was more than sufficient to offset a small amount of growth across the rest of the world (with the notable exception of India, the world's third largest market), Mack explained. China Mobile, China Telecom, and China Unicom have largely finished their recent wave of fiber to the home (FTTH) and 4G node rollouts, which in large part accounts for the decline, he pointed out.
Balancing somewhat the slowdown in China are a few bright spots. North America has been a bit of a disappointment this year but still should see 5% growth, while demand is strong in France (which is now the fourth largest market in the world, thanks to robust FTTH deployments) and picking up in the UK and Germany (with FTTH again a catalyst). The submarine network market also remains robust, Mack pointed out. While this year saw a decline from last year's peak, CRU expects cabled fiber demand levels to remain at similarly high levels through 2024.
Meanwhile, the community awaits a significant uptick in fiber deployments related to 5G. While some U.S. carriers have already launched 5G initiatives (and contracted to purchase fiber to back them up), the actions of the Chinese carriers will once again prove the determining factor for overall numbers. However, since 5G is still in its infancy, it is difficult to forecast the impact of its deployment at this point, Mack says. For example, observers agree that 5G networks will produce more traffic and require more nodes – and therefore more fiber densification – than 4G. But how much more is still a matter of varied opinions, Mack says. And, of course, a variety of factors could either accelerate or impede deployment schedules.
That said, as of September (the last time CRU recalibrated its forecasts), the firm is predicting a return to worldwide growth in 2020 of 4% to 5% -- depending upon what happens in China, Mack cautioned. Certainly 5G and other market drivers and impediments will be topics of conversation during the conference, which will run November 18-20 at the Hilton Charlotte Center City with Corning as host. (Charlotte is the new nexus of the company's Optical Communications activities.)  
Featured speakers will include Nazak Nikakhtar, assistant secretary, industry and analysis, United States Department of Commerce, International Trade Administration; Anish Patel, vice president of implementation, next generation access networks, Comcast Cable; Rich Baca, senior optics hardware engineer at Microsoft Azure; and Lisa Youngers, president of the Fiber Broadband Association. Katie Espeseth, vice president of new products at EPB, will also give a talk about fiber as an enabler of smart cities.
The agenda features several panels, covering such topics as: network equipment highlights; demand insights; global fiber and cable market dynamics; supply chain insights; fiber innovation; and fiber production and maintenance.
Additional information is available on the CRU World Optical Fiber & Cable Conference website.
STEPHEN HARDY is Editorial Director and Associate Publisher of CablingInstall's sister brand, Lightwave.