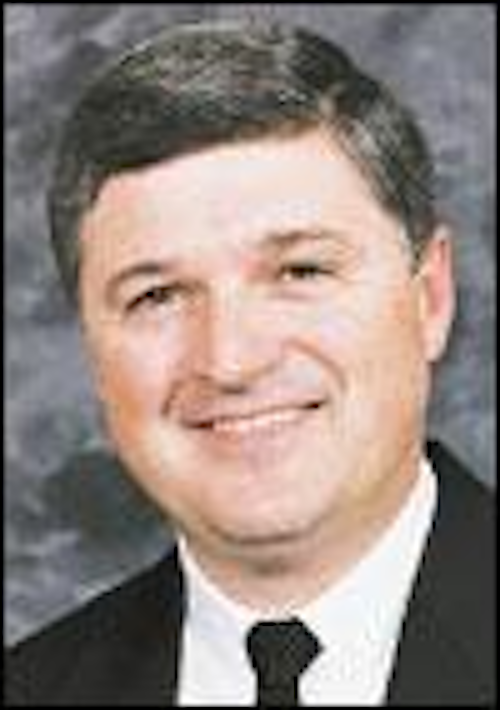 John Payseur reflects on BICSI's global push
The following interview with BICSI president John Payseur is part of an occasional series of profiles on players in the cabling installation and maintenance industry.
Q. BICSI is in the midst of a new global push for this year. What does BICSI plan to do to reduce membership fees to the point where they become affordable to potential members in some foreign countries?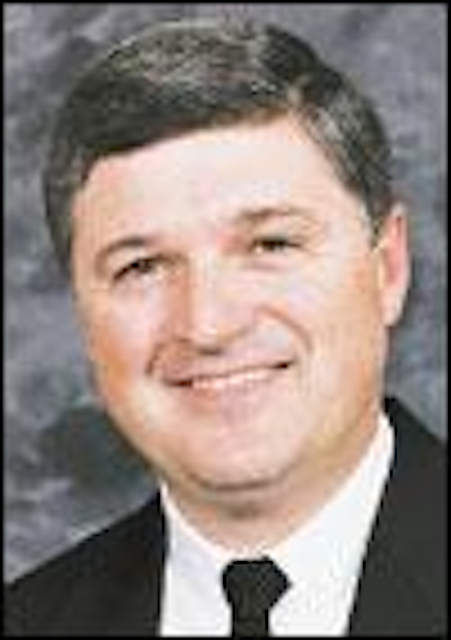 John Payseur,
BICSI president.
Click here to enlarge image
Payseur: "Our goal is to make BICSI membership and services affordable to members regardless of where they reside. While membership dues will certainly be monitored and adjusted where required, this is not where major costs occur for our members. BICSI training offers our members the chance to gain the education necessary to be successful in today's telecommunication industry. BICSI offers training through both courses and conferences. BICSI's history of charging the same U.S. dollar fees for these services is where I want to focus.

"We will gain the ability to adjust training fees by partnering with training organizations in areas where training demands allow or by finding qualified instructors in these areas and contract with them as BICSI Master Instructors. By using instructors who reside in the same areas where they provide the educations, we will be able to adjust our training fees to match our cost of providing the education. An excellent example is our current situation in Brazil. We are currently working through the details of a contract with an instructor located in Sao Paulo. He will become our Master Instructor. Because he lives in Sao Paulo, his costs for teaching BICSI's courses will be based on the economy of Sao Paulo rather than that of the U.S. This will allow BICSI to provide its courses to its Brazilian members at a local-economy fee. We are actively working on agreements with instructors in other countries as well."
Q. What do you see as the ramifications of a U.S. BICSI membership that is growing at a slower rate than membership in other countries? What does this portend for the industry for the next few years?
Payseur: "BICSI's growth within the US continues to be healthy. With our history of growth in the U.S. over the past 20 years, we have built a membership base of over 16,000 members. With this member base, our percentage of growth has reached a point where our natural growth percentage will be less than in past years.
"Likewise, when BCISI began to spread its international wings several years ago, BICSI found the world hungry for the same services offered to U.S. and Canadian members for years. The situation provides BICSI with great opportunities for growth outside the U.S. market. BICSI's goals are the same for all its members-provide high-quality non-vendor specific telecommunications education. In meeting that goal, BICSI's efforts can only improve the industry's knowledge and professionalism."
Q. One of your goals is to improve the relationship BICSI has with community and technical colleges on a state-by-state basis. In what ways is there need for improvement here, and what steps will you take toward this goal?
Payseur: "Our telecommunications industry needs qualified entrants. There are very few curriculums available today that prepare a student for the highly technical telecommunications world. BICSI really wants to help in this area. We believe our design and installation curriculums are the best in the industry. Why not make these available to students to prepare them for entry into our industry? BICSI will continue to look for opportunities where community and technical colleges are willing to work with us to develop a program they can implement. We are searching for opportunities for more successes as we have seen in statewide programs in Kentucky and Oklahoma, or community programs such as the Pulling for Progress program, a welfare-to-work program at Hillsborough Community College (Ybor Campus) in Tampa, FL ."
Q. You have said that you want to add a wireless specialty registration to the LAN specialty and Outside Plant Specialty registrations that BICSI now offers. Why do you want to make these changes now?
Payseur: "Each of our registration and specialty programs has been based on member needs and demands. Our members are now saying there is a need of a training curriculum and RCDD specialty based on wireless technology. We agree and have begun looking at the feasibility of such a specialty. The wireless LAN technology is growing. BICSI is the expert in training and registrations associated with the LAN physical media. It only makes sense that when that media is wireless that BICSI be prepared to provide the training and registration to show the industry that our members have the knowledge to design and install wireless."
null