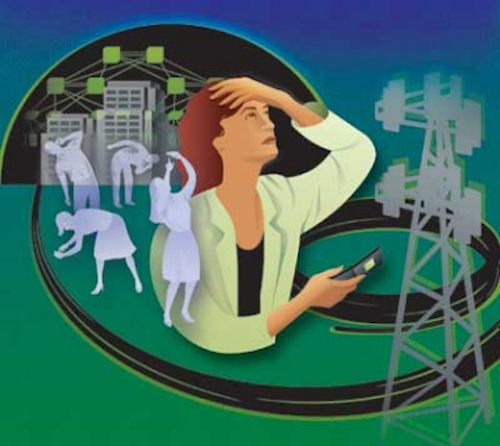 Wise users will resist the temptation to run 802.11 wireless traffic over a distributed antenna system.
Scott Thompson, Oberon
Recently I attended a large trade show at an exhibit hall in the nation's capital. There were several thousand people in the hall, and within the facility there were popular, actively sought locales wherein people were dipping and turning, holding their heads sideways, looking upward, rotating, stooping and thrusting upward. Then, inevitably, the person would look at the device in their hand in frustration.
And those were the few spots in the hall that actually had a cellular signal.
Most people have had the experience of poor cellular service inside buildings, and often these buildings are large public facilities. In addition to the user inconvenience caused by the poor connection, the carriers lose minutes and the building's utility—whether as a mall, public hall or other venue—is compromised. Everybody loses.
DAS emerges
Fortunately there is a reasonable solution for an in-building wireless solution called a distributed antenna system (DAS). DAS is a method for re-creating the coverage of primarily outdoor cellular services, indoors. The purpose of the DAS is to overcome the severe attenuation caused by the walls and structure of a building. Even the newly auctioned 700-MHz band, with its preferred propagation characteristics, will be challenged to provide the high signal-to-noise ratio (SNR) required for pervasive high-speed data services envisioned for the emerging 4G network.
Distributed antenna systems have migrated inside facilities to prevent this familiar scene, a wireless device user frustrated over the lack of a signal indoors.
Clearly, as people become more dependent on mobile voice and data services, there is a growing expectation for network connectivity everywhere—indoors and outdoors. DAS and related in-building wireless systems provide a means to match this expectation, even in the most challenging indoor environments.
The DAS may be as simple as an outdoor pickup antenna with bidirectional amplifiers and indoor antennas; or it may be a much more sophisticated base-station with fiber-optic distribution to remote access radio frequency (RF) converters and antennas. In any case, as the name implies, the antennas are distributed throughout the facility, and the active equipment, whether a micro-base station, repeater or other cellular equipment, is safely locked in the telecommunications room.
This, of course, is a different architecture than the standard 802.11 wireless local area network (LAN) architecture, which comprises distributed access points (with connected antennas), versus distributed antennas.
In the past, the difference in architecture was not important. The wireless LAN is a private network, commissioned by the premises network administrator, whereas DAS systems may have multiple stakeholders including building owners/operators, carriers, third-party integrators and premises network administrators.
WLAN over DAS?
As DAS solutions emerge, one might be compelled to include private wireless LAN traffic over the DAS, the argument being, "Why build two wireless infrastructures?" The answer to that question is that most vendors' 802.11 wireless networking products are designed for a distributed access point approach, not a distributed antenna (DAS) approach. Generally speaking, when you use something in a way for which it was not intended, you do not get the results you want.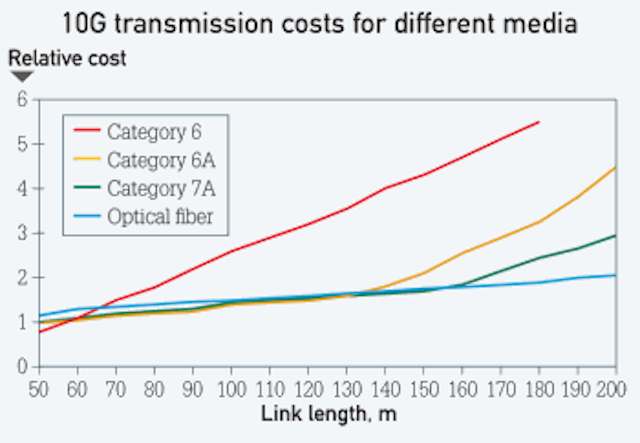 Those tempted to run wireless LAN traffic over a DAS out of concern for the physical security of access points should consider using devices like this ceiling-mount enclosure.
Cisco recently released a positioning statement indicating that "Cisco does not certify, endorse or provide RF support for Wi-Fi deployments over any distributed antenna system." The statement can be found at http://bit.ly/d7uynU.
Although not specifically precluding the use of Cisco wireless LAN products in a DAS, the statement recommends special consideration of signal coverage, client-to-access-point density, client roaming, location-based services and the impact of the multiple-input/multiple-output (MIMO) antennas used by 802.11n access points. Cisco's positioning statement goes on to recommend an appropriate design and deployment if a DAS approach is used, because the "DAS vendor and/or systems integrator is solely responsible for the support of the DAS products and for providing adequate RF coverage and supporting any RF-related issues."
Other options
Why would you operate the wireless LAN over the DAS in the first place? If the answer is "physical security" of the wireless LAN access points (and that's the only security at stake with correctly deployed access points), then you should plan to secure the APs in locking ceiling or wall enclosures. These enclosures provide a degree of physical security commensurate with the value of the access point. Sometimes the concern is not so much malicious theft or vandalism of the access points, but just accidental displacement, disconnection or blockage from the desired location. Again, the locking ceiling or wall-mount enclosure is the answer.
If the answer is to reduce installation and cabling cost by combining the DAS and wireless LAN, then consider coordinating design and installation of conventional but distinct wireless LAN and DAS infrastructures, including shared infrastructure, pathways and spaces where appropriate. This is an overlay design and can include shared workspace telecommunications enclosures for access points, remote access units, bidirectional amplifiers, converters, repeaters and antennas.
Another emerging technology may truly converge public cellular services onto private wireless LANs, but that is a topic for a future article.
In the meantime, the wireless LAN and DAS designer should consider vendor recommendations, risk and cost-saving potential when deploying wireless LAN over DAS, versus an overlay design comprising wireless LAN and DAS components..
Scott Thompson is president of Oberon Inc. (www.oberonwireless.com).
More CIM Articles