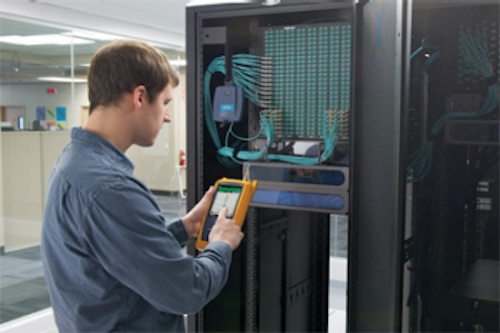 COMPILED BY PATRICK MCLAUGHLIN
Copper prices, FEP supply could drive up cable costs
The steady rise in copper prices over the past 24 months, coupled with recent changes in the FEP supply available to cable manufacturers, could soon drive up the price of UTP cable as well as other twisted-pair cable constructions.
A steadily upward price trend for copper has occurred since the bottom fell out of the worldwide economy two years ago.
A more recent turn of events affecting the supply of fluorinated ethylene propylene - FEP - is likely to have a greater impact on the cost to cable manufacturers of producing twisted-pair cable and quite possibly the cost to consumers that buy it. Dyneon, one of three suppliers of FEP to cable manufacturers, announced it is exiting the FEP business early next year. That will leave Daikin and Dupont as the two FEP suppliers to the cable industry.
Overall, fluorine-based products including FEP have risen in price throughout 2010. All three FEP suppliers have already increased the prices they charge cable manufacturers for the material and have suggested that another price increase is looming. They also have limited or allocated the supply of FEP to cable manufacturers, although no cable manufacturer has stated that they either currently have or foresee a shortage that would delay their production of cable.
Still, signs point to the potential for a price increase.
---
Why China's to blame for FEP-supply situation
For several years China's ravenous consumption rate of just about everything has made an impact on supply-and-demand levels of, well, just about everything. In the past we have reported about the price of copper being affected by China's consumption of the metal for its infrastructure builds.
Immediately above, we report on the double-whammy that we expect will increase the price of twisted-pair copper cable soon. In addition to the steadily rising price of copper over the past couple years as well as recent news of its expected further price jump, the supply of FEP has become an issue within the cable manufacturing industry. FEP is commonly called Teflon, the way facial tissues are commonly called Kleenex and the things we stick too far into our ears are commonly called Q-Tips. Teflon is Dupont's trade name for FEP, but cable manufacturers get FEP from two other suppliers as well: Daikin and Dyneon. At least, for now. Dyneon is exiting the FEP market early next year.
One of the three FEP suppliers packing up its gear to leave the market comes at a time when the production of a key raw material used to make FEP has fallen off. Fluorspar production is reported to have contracted 16 percent last year.
(This is the part where I start to blame China.)
A report from the United States Geological Survey indicates that China dwarfed all other countries in its mine production of fluorspar in 2008 and 2009. The report says that in June 2009 "the United States had requested World Trade Organization dispute settlement consultations with China regarding China's export constraints on numerous important raw materials. The dispute concerned China's policy that provides substantial competitive advantages for the Chinese industries using these raw materials inputs, including fluorspar."
For comparison's sake, China produced 3.25 million metric tons of fluorspar in 2008 and 3 million in 2009. United States production for those years, combined, totaled a big fat zero. The report also indicates that China has 21 million metric tons of fluorspar in reserve. The U.S.'s reserve is equal to its 2008 and 2009 output. What was that number again? Oh, right. Zero.
That may change, however, as in mid-August WKMS in Kentucky reported on the opening of what it says is the first fluorspar mine to go online in the U.S. in 20 years. In the story Michael Miller of the USGS, who authored the aforementioned report, explained that China exported approximately 200,000 of the 3 million tons it produced last year. He told WKMS, "It basically boils down to they're not exporting it because they're consuming most of it domestically in China."
China consumes like a teenager with an overactive pituitary gland. Don't those teenagers usually enter some kind of rebellion period that can wreak havoc on a household?
---
Snake Tray implements all-solar manufacturing
Cable-management product provider Snake Tray has taken its manufacturing operations off the power grid, using solar energy exclusively to operate its manufacturing plant in Bay Shore, NY. Snake Tray installed hundreds of photovoltaic panels on the roof of its United States factory. The company said it expects to produce 100 percent of its load and 120 percent of its energy consumption annually.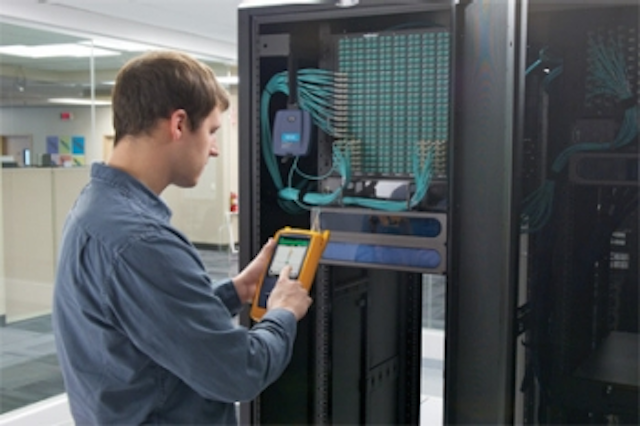 Roger Jette (pictured), Snake Tray's president, says, "We are committed to providing our customers with cost-effective green products for cable management and power distribution and as a company we want to practice green principles in the way we operate. This is a giant step toward achieving this goal."
In conjunction with its off-the-grid initiative, Snake Tray introduced two lines of solar products: the Solar Snake Tray, which is an all-weather hand-bendable cable conveyance system; and industrial and residential solar panel mounting racks.
---
TIA Cat 7 spec may be on the horizon
A source with connections to the Telecommunications Industry Association's TR-42 Engineering Committee says that sometime next year, the group may take up an issue it has long tabled - the development of specifications for Category 7 twisted-pair cabling systems.
Category 7 and Category 7A specs have been part of the ISO 11801 cabling specs, which are recognized as an international cabling standard whereas the TIA-568 series of standards serves North America. Apparently an effort by some members of TIA TR-42 would have that organization adopt the ISO Cat 7 specs just about verbatim.
There are a few practical reasons why supporters of the effort would want the TIA to take on a Cat 7 standard. Several cabling manufacturers have been vocal in their support of using shielded twisted-pair cabling systems for high-speed applications such as 10GBase-T. Some of those same companies have begun to drum up interest in a "Base-T" version of 40-Gbit Ethernet. A Cat 7 spec would help that cause.
But also, a TIA Cat 7 spec will indicate to North American users of structured cabling systems that Category 6A is not the end of the line for twisted-pair cabling capabilities. That may increase users' willingness to purchase Cat 6A, knowing that twisted-pair cabling has a future beyond it. When the Cat 6A spec was finalized, cable suppliers saw a boost in their Cat 6 sales. The aforementioned suggestion that users were more willing to buy Cat 6 knowing their migration path could eventually continue to Cat 6A is one point to consider. Another is that with Cat 6A ratified and therefore viewed as a real standard by many, there likely was some hesitancy on the part of consultants to specify Cat 5e cable, which was then two generations behind the best-available standardized twisted-pair technology. Likewise, if a Cat 7 spec comes to fruition, then Cat 6 cabling will be two steps rather than one step behind the best-available twisted-pair technology. With that in mind, do not be surprised if there is a decent level of support for Cat 7 within TIA sometime soon.
---
White space WiFi research underway at Rice
Researchers at Rice University have received a $1.8 million grant from the National Science Foundation to test white space WiFi - the use of a broad spectral range including dormant broadcast television channels to deliver broadband Internet service. The five-year project pairs Rice with Houston nonprofit group Technology For All; they will add white space technology to the wide-spectrum WiFi network they already jointly operate in a Houston neighborhood.
Lin Zhong, an assistant professor at Rice and a co-principal investigator in the research project, says one area of study will be to determine how the combination of white space and WiFi can help users extend battery life and get improved reception. The research will also examine potential energy savings derived from powering down WiFi nodes and covering large portions of the network with a small number of white-space transmitters during off-peak hours. Zhong says, "White space and WiFi have quite complementary characteristics. While a WiFi node can provide a higher data rate, a white space node can cover a much larger area. The project will study how a dynamic network architecture can combine these strengths."
White space refers to the unused frequencies that are set aside for television broadcasters. Currently WiFi networks operate in frequency ranges unlicensed by the Federal Communications Commission; the existing Rice-TFA network operates in frequencies between 900 MHz and 5 GHz. The recent NSF grant will allow researchers to deploy WiFi in the licensed but unused TV spectrum between 500 and 700 MHz. According to researchers, the new network will dynamically adapt its frequency use to meet the coverage, capacity and energy-efficiency demands of the network and its users.
"Engineers often refer to the UHF frequencies between 500 and 700 megahertz as being the beachfront property of spectrum," said Edward Knightly, principal investigator on the project and a professor of electrical and computer engineering at Rice. "As many WiFi users know, you don't have to move very far before you drop out of a hotspot. Low-frequency TV signals are different. One more wall or one more tree is not going to push you beyond the reach of the network. That's why rabbit-ear antennas served most of the country quite well before cable and satellite came to dominate the market. ... The use of white space should eliminate many of the problems related to WiFi dead zones so the overall user experience should improve."
The grant money will pay for development and testing of custom-built network gear and user devices.
---
3-in-1 tape combines cable-pulling functions
L.H. Dottie Company is now offering its 3-in-1 Premise Muletape. The company says the high-quality pulling tape substantially reduces cable-installation labor, material, and inventory costs by providing threading line, measuring tape, and winch line all in one product.
The prelubricated tape reduces friction levels and eliminates duct cutting, a common issue with conventional polyester ropes rubbing against conduit walls, says the company. Lower elongation reduces pulling time, improves safety for workers, and prevents crushed capstans.
The material is lightweight and easily blown through conduit or innerduct. Accurate sequential footage markings enable monitoring of cable location during a pull, eliminating the need for measuring tapes and indicating exactly how much tape remains on the roll.
The 3-in-1 Premise Muletape is available in two varieties: PMT1300, which is 1300' in length and rated at 1800 pounds of strength; and PMT4500, which is 4500' in length and rated at 400 pounds of strength.