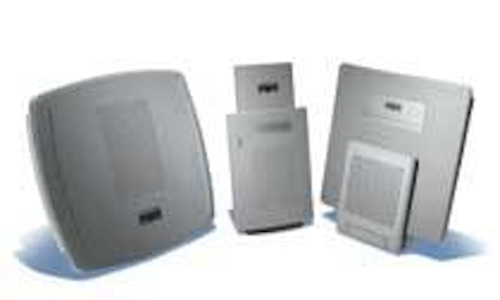 Whether it's for fiber-to-the-home or a WLAN, the biggest difference between pending PoE Plus specifications and PoE is the amount of power that can be sent to each powered device.
by Patrick McLaughlin
The belief, long held by many, that Voice over Internet Protocol (VoIP) was the single driver of Power over Ethernet (PoE) specifications, is not historically accurate. Some may be surprised to hear that WLANs played a significant role in the formation of the Institute of Electrical and Electronics Engineers (IEEE; www.ieee.org) 802.3af specifications for powering Ethernet devices over twisted-pair copper cabling.
They may also be surprised to hear that WLANs are one of the most significant drivers of the 802.3at Power over Ethernet Plus (PoEP) specifications currently in draft.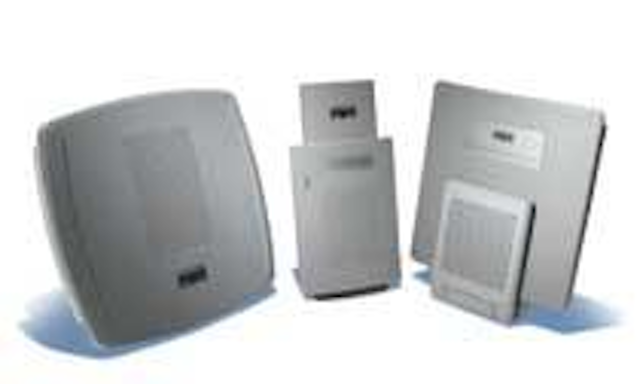 Wireless access points like these from Cisco were a significant driver of the original IEEE 802.3af specifications for Power over Ethernet, and emerging, power-hungry 802.11n-based wireless access points are making the 802.3at Power over Ethernet Plus specifications necessary.
Click here to enlarge image
"People keep saying the main application for PoE is VoIP," says Daniel Feldman, senior product manager with Micro-semi (www.microsemi.com). "But the original call for interest in 1998 spoke of wireless LANs. More data was available on the WLAN market [than on the VoIP market]. The same thing is happening this time around with 802.11n," he says, referring to the in-progress WLAN specifications that are playing a significant role in shaping PoEP.
"Today, Aruba, Cisco, Trapeze, and Mehru havealready announced access points that require morethan 13 watts—perhaps 16, 18, or 20," explains Feldman. "They may not ship in huge quantities to beginwith, but WLAN is one main driver of PoE Plus,because with 802.11n's multiple-input/multiple-output [MIMO] signaling, a single 802.11n channel is equivalent to two channels in 802.11g."
Healthy market, bright future
Michael Pula, product line manager with Panduit Corp. (www.panduit.com), says the push for extending PoE/PoEP's drivers "is really market pull from vendors who now see the benefit of Power over Ethernet, but need more power to advance or bring to market their particular devices."
In addition to MIMO wireless access points, Pula says, "We are seeing multi-function terminals and scanners that can take advantage of high power and reap the benefit of being untethered to an AC outlet."
The current state of the PoE market is healthy, as Pula points out, and statistics help explain why PoE and VoIP are logically linked. "This past year, Venture Development Corp. (www.vdc-corp.com) estimated that more than 10 million PoE-enabled VoIP phones, over 1.5 million wireless access points, and over 1 million PoE-enabled IP cameras were shipped," he says. "This data, along with the fact that new low-voltage devices, including RFID sensors, thin-client terminals, displays, and other products are coming to market make the technological drivers for PoE very successful."
Microsemi's Feldman also points to residential wiring technology—fiber-to-the-home, in particular—as a potentialdriver of PoEP. Verizon and AT&T are deploying opticalnetwork terminators outdoors. High-speed Digital Sub-scriber Line (DSL) is available in two packages—regularwired and wireless. Wireless DSL users are also potentialusers of PoE/PoEP that can come from the optical network terminator, if and when the manufacturers of thoseterminators incorporate PoE into their hardware.
The potential piece de resistance as a PoEP powered device is the laptop computer. "PoE is a little bit like, 'If you build it, they will come,'" says Feldman. "The target wattage is 30, but if all the wires in a twisted-pair cable were used, 50 or perhaps even 60 watts would be achievable. Once you have that much power, there is nothing preventing a laptop providerfrom making a PoE-enabled laptop." Fedlman says he has spoken to multiple laptop providers; one expressed interest in being the third, but not the first or second, to unveil a PoE-enabled product. Another cited its relationship with chip-maker Intel, which says wireless is the future.
"There is just one guarantee," Feldman assures us. "No one will make a PoE-enabled laptopbefore there is a ratified 802.3at standard."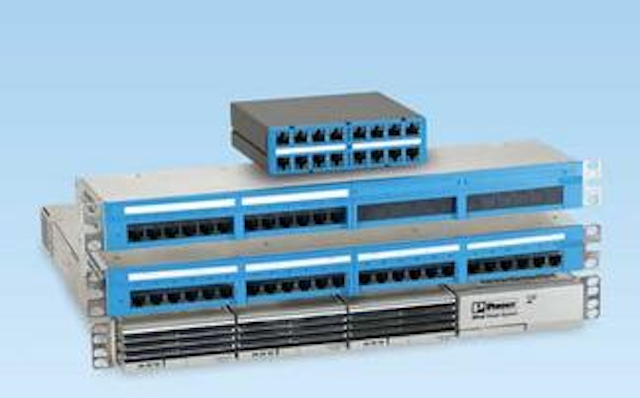 Proponents of Power over Ethernet midspan devices, like these, remind us that the equipment needs replacement only when more power is needed — not whenever a network switch gets upgraded.
Click here to enlarge image
Nonetheless, he says, in enterprise environments, PoE has gained such a foothold that many users assume the technology is there for the using. Feldman cites as an example correspondence he recently received from the northeast section of Brazil, where a PoE course was being taught. The implication is, if it's in the northeast part of Brazil, it's virtually everywhere. "Now it's a matter of more education, which is starting to happen, and more power." Feldman says it may take five or ten years until you can go to a hotel or an airport lounge and find PoE as pervasive as Wi-Fi is today, but he is confident it will happen.
More power to you
The most obvious difference between the in-the-works PoEP specifications and the existing PoE specifications is the amount of power that can be sent to each powered device. Feldman explains there are three ways to increase power, and the current thinking is that the task force working on the specifications will use all three.
"The first is to increase voltage," he says. "For PoE, the voltage is 44 to 57. Max power is defined by max current times minimum voltage. If you raise the minimum voltage, you automatically raise power. So, the minimum voltage is being raised to 50." Feldman points out that a minimum voltage of 50 will keep PoEP compatible with PoE.
A second way to increase power is to use all pairs in a cable. The 802.3af specification called for power to run over the data pairs or the spare pairs. 802.3at will allow power to run over all four pairs. "We're not certain the task group will, in fact, use all four pairs," Feldman notes, although it appears more likely to do so than not.
The other way to increase power is to increase current. But as Feldman notes, "This is a sensitive area because when you increase current, you increase the power dissipated at thecable, consequently increasing temperature. If the tem-perature rises enough, insertion loss increases and datatransmission can be compromised. The IEEE asked the TIA [Telecommunications Industry Association's TR-42.7 Committee] what they believe the maximum curren should be."
Pula takes the explanation from there: "For PoE Plus, the maximum DC current is approximately 720 milliamps (mA) per pair—this number is still under investigation—or 360 mA per conductor, up to 45° C maximumambient temperature for Category 5e, 6, and 6A.Under 802.3af, it was350 mA per pair."
Pula continues, "For PoE, the specified current and power limits were designed to maintain cabling temperature rise of less than 10° and a maximum cabling temperature lower than 60° C. The maximum temperature is a combination of ambient temperature and expected temperature rise in the cabling. For PoEP, the maximum power inserted into any individual cable bundle should not exceed 5,000 watts up to 45° C. From 45° to 60° C, it is recom-mended that the user de-rate the application or usage of PoEP in the particular facility."
He adds, "This can mean anything fromreducing the number of cables in a bundle, to improving the mix of PoE and PoEP powering, or reducing the number of powered endpoints on a parti-cular cable span. Temperature rise is a function of several factors that include current level, bundling, cableconstruction, DC resistance, and installation conditions.Overall, smaller bundles are helpful. But higher-performingcables with lower DC resistance, like Category 6 andCategory 6A, generally have lower tem-perature rise and, therefore, fewer bundling constraints."
Cabling implications
Importantly, the 802.3at specifications will require a minimum of Category 5cabling, as opposed to the 802.3af speci-fications' minimum of Category 3.
The specifications have gone through the Draft 1.0 process, and Draft 2.0 was scheduled for presentation early this month. While some optimists look to the fourth quarter of this year for ratification of the 802.3at specifications for Powerover Ethernet Plus, others believe it ismore realistic that the standard willbe finalized in the second quarterof 2009.
The 802.3at standard, like 802.3af, will include specifications for endspan as well as midspan powering of Ethernet devices.With endspan technology, the power source resides within the network switch, while deploying midspan technologymeans adding a powering device into a structured cabling system. Poweringdevices may be standalone, or the powering technology may be built into patch panels.
Feldman emphasizes the utility and benefits of midspan over endspan, particularly when it comes to PoEP: "It makes sense to have midspans powering the pre-standard devices that are shipping now."
He adds, "In general, midspan is a better choice because it protects your investment and you don't have to replace the equipment every three years [the frequency with which many users replace their network switches]. Rather, you replace them when you need more power."
PATRICK McLAUGHLIN is chief editor of Cabling Installation & Maintenance.