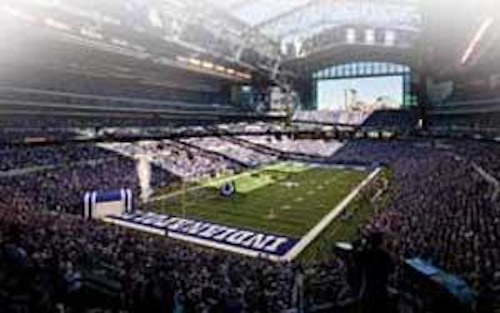 State-of-the-art cabling and wireless solutions support diverse sports and entertainment at Indianapolis' Lucas Oil stadium.
Though the National Football League's 2009 season does not officially begin until after Labor Day, July is the month when teams begin their preseason preparations. For that reason, the following articles discussing the communications-systems infrastructure within Indianapolis' Lucas Oil Stadium are timely.
The first article (page 8), contributed by cabling-system provider Belden, provides an overview of the communications applications that are deployed throughout the stadium. It also provides detail on the particular Belden cabling systems that support these applications.
The article can serve as a case in point that the cabling systems traditionally thought of as support systems for corporate networks inside commercial buildings are, in fact, capable of supporting a diverse set of communications systems.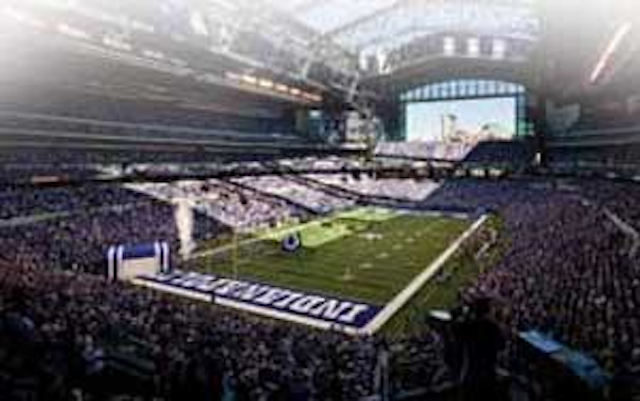 Click here to enlarge image
Next, an article contributed by Phoenix Contact (page 15) describes how that company's wireless products are used throughout the stadium to accommodate the opening and closing of the retractable roof as well as a moveable wall. The article details how and why, in this case, wireless connectivity proved to be a more practical utility than a wired infrastructure.
A National Football League stadium hosts a minimum of ten events annually–eight regular-season and two preseason games. Colts fans have also gotten used to watching playoff games take place in their hometown facility. According to NFL schedules and playoff alignments, even the top-seeded team in a conference could not host more than two playoff games in a season. So, even if that did happen, the Colts (or any other team in the league) would play a maximum of 12 games at Lucas Oil Stadium. That leaves a minimum of 353 days per year when an NFL game is not taking place at any given site.
Consequently, Lucas Oil Stadium and others like it host a range of other events, from concerts to rodeos and motocross competitions. As such, the infrastructure within these stadiums must support the flexibility to adapt to any event's needs. That includes, of course, the communications infrastructure.
By reading both articles in this month's special report, we hope you will gain perspective on the facility's communications infrastructure as being event-agnostic; that is, the systems were designed and constructed to support the stadium's functions regardless of the type of event taking place within it.
–Patrick McLaughlin