The need for wireless know-how
Interest in installation techniques grows as applications proliferate.
May 1st, 2004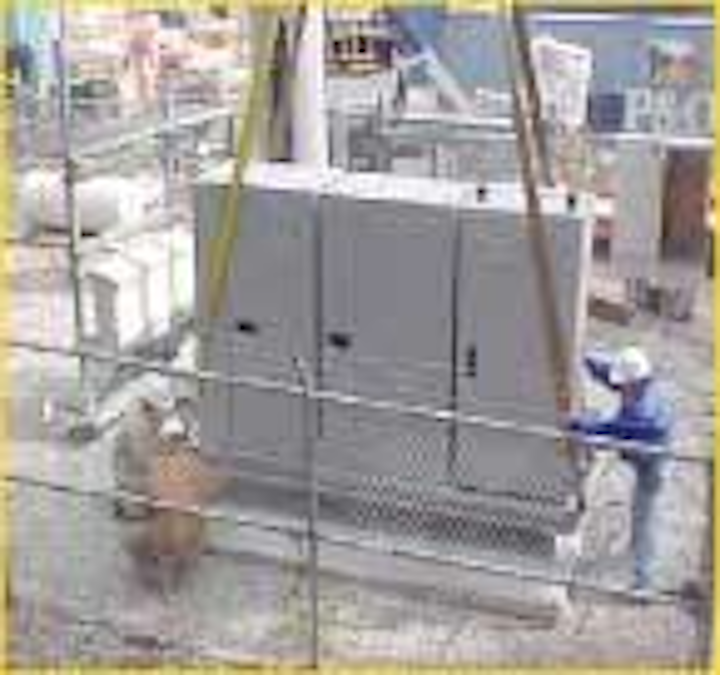 Interest in installation techniques grows as applications proliferate.
End users who are optimistic about wireless' prospects are seeking the mobility that it offers. Some are seeking wireless systems because they believe they are more reliable than a copper cable or optical-fiber cable.
"Copper is 100% effective, but goes through patch panels for redistribution," says Ron Resch, senior systems engineer for TESSCO Technologies (Hunt Valley, MD; www.tesscotechnologies.com). "And if there is a problem with various lines, it could break the contact if you hit a dedicated line and interrupt your communication system."
As wireless technology penetrates enterprise end users' operations, contractors are clamoring for information on how to design and install wireless networks. Wireless systems aren't just popular with end users who are seeking mobility. They are also popular with enterprise end users who use a wireless system as a redundant system—a back-up while the cable link between their buildings is still up and running.
"If something were to happen to that cable, with a flip of a switch they could have that system up and running," says Ed Rasinski, strategic programs manager for PrimeStock, a small communications distributor based in Lanham, MD. "A lot of people like it for disaster recovery."
They are also finding that wireless is an option when it is impossible or costly to pull in a cable line to their building. This is especially true if the cable has to cross boundaries such as rivers, if the contractors could not get the right-of-way needed to bring the cables through a city section, or if the end user is located in a rural area.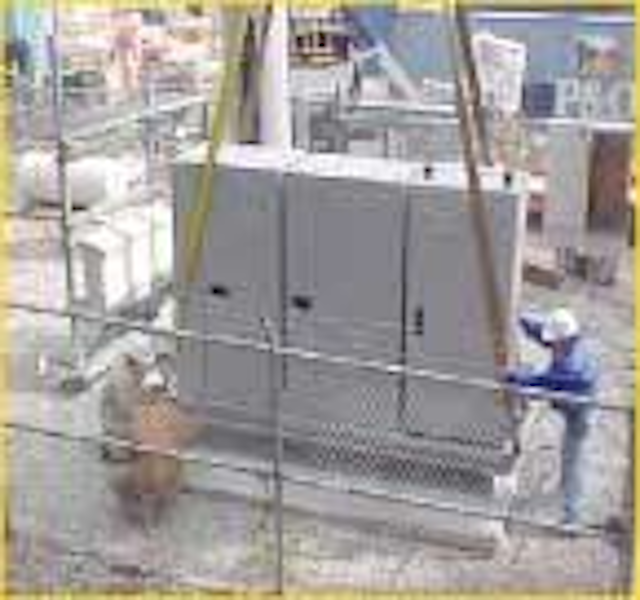 Click here to enlarge image
null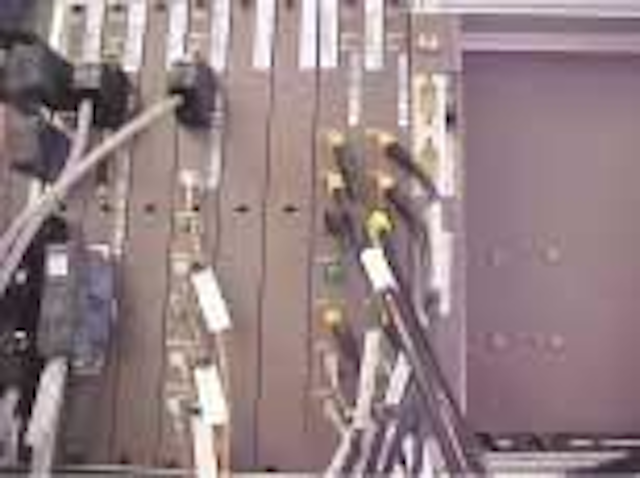 Contractors install a wireless base station unit made by AFL Telecommunications at a facility in the Atlanta region.
Click here to enlarge image
"Sometimes. you physically cannot run a cable from building to building for whatever reason," says Rasinski. "You have railroad tracks, or can't get the permits to go over the top or underneath; free space optics just makes sense."
In Caroline County, MD, for example, county commissioners have approved a wireless project that will provide connectivity for much of the county, including schools in outlying areas that are not receiving broadband. The network is designed to provide data speeds among three main towers that have 100 Mbits/sec for backbone, and 24 Mbits/sec from point to multipoint.
Contractors can't walk into an installation like this without the proper training. During the site survey, for example, they must know how to find the appropriate locations for radios, identify channels, avoid signal obstructions and set up structured cabling pathways.
"It's not rocket science, but it's like going from building mechanical adding machines to building electronic calculators," says Lloyd Howison, general manager of AFL Enterprise Services. The company, a branch of AFL Telecommunications (www.afltele.com), based in Franklin TN, makes wireless solutions.
The contractor has to know what equipment he must own to conduct a site survey to test the network once it has been installed. To test radio coverage, the contractor must have his own antennas and power meters. Once the network is installed, he must be able to map it precisely and identify any potential "dead" spots.
Identifying coverage areas
If the contractor is working in either a campus environment or enterprise end user building, he must identify the needed coverage areas and efficiently install a temporary wireless network. The contractor must be able to examine the installed network's function and determine if the signal is bleeding over into other signals either outside or inside of the facility or into other buildings that may be using wireless systems.
This knowledge will come in handy as wireless applications are being used across the board. Wireless is proliferating in the hospitality industry where wireless laptops and e-mail devices are used throughout hotels and convention centers. The installations can connect two or multiple buildings, serve as last-mile hook-ups, or allow for wireless use in sections of a building.
"It is absolutely exploding as far as an industry, from both a commercial as well as residential side," says David Labuskes, vice president of RTKL Associates (www.rtkl.com), based in Baltimore, MD. Labuskes is the chairman of BICSI's Systems Design Sub Committee of the Technical Information and Methods Committee. The committee is now overseeing the adoption of wireless courses.
Labuskes says this installation trend will continue as end users demand secure solutions that have higher bandwidth, offer higher data speeds and reach out to multiple buildings. They want applications that will bring end users high bandwidth to rural areas where it is not cost-effective to install optical fiber. Manufacturers say they are striving to provide products that will meet these demands.
Industry representatives expect to see more wireless installation, and more broadband utilization of wireless networks. They gauge its popularity by the proliferation of wireless NICs found in most laptops. "Today, when you buy a laptop, it's 802.11-ready for the most part," says Labuskes.
Last year, the IEEE launched the 802.11g standard. Longer-range products with higher power are due to be released this year. But high-speed solutions that reach multiple buildings are not enough. These solutions have to be easily and quickly installable in order to keep costs down. And contractors must know how to install them.
"Everyone wants to look at something that is very easy to install in their building so that they can gain access to an outdoor network," says John Dolmetsch, president of the Business Information Group (www.4service.net), a wireless installation company based in York PA.
BICSI representatives believe wireless will open up many opportunities for contractors. "The ones I'm familiar with are overwhelmed with the amount of work," says Labuskes.
In a sense, the installation of wireless equipment seems simple. The contractor must put radios on two or more buildings, and make sure they connect through the air. "If you have a line-of-site quick connection, you're done," says Wade Sarver, senior wireless engineer for the Business Information Group.
But contractors are finding it hard to keep up with this growth and learn all that they need to know about the installations. They are discovering that what appears to be a simple form of installation can be quite involved, and they have much to learn. To install wireless, for example, contractors must have a fundamental understanding of 802.11 standards.
"A wireless installation network is not a simple thing; you don't just put in an access point and assume everyone is getting a connection," says Tony Stramandinoli, director of marketing for wireless solutions maker SMC Networks (Irvine, CA; www.smc.com). "When you do a site survey,and go to an office building to see the space you need to cover, it's more difficult than people realize."
Wireless courses
In response, BICSI will offer a new wireless specialty training program this fall. Meanwhile, the organization's Technical Information and Methods Committee is developing a wireless design reference manual.
The new BICSI coursework is designed to reach the next generation of installers who will take on more wireless projects. It will teach contractors about codes, standards, transmission, the relationship between bandwidth and frequency, and the components of wireless systems. It will cover everything from access points to antennas, tower surge protection techniques, system design and environmental conditions needed for lines of site. The course will also show contractors how to extend a wireless network using antenna systems and WLAN design. An intermediate wireless course will be available in June, and an introduction to wireless technology will be available in July.
Sean Gearhart, wireless/data project engineer for BICSI's Business Information Group, says the courses will be invaluable to contractors. He says, for example, that he had to learn how to make a Category 5 cable connection between an outdoor unit and indoor unit to complete a wireless installation. Gearhart says contractors need to learn what sort of connectors they will need to complete such tasks. If they are using a point-to-point application, they must learn how to place an antenna so that it will "talk" with another antenna. They also need to know safety techniques for climbing a tower, where they will mount a parabolic dish or antenna. Contractors need to know how to terminate the cable, secure it to the wireless tower and mount the antenna.
"If you just have trees in the way or something like that, we can put something up on the side of the building, like a small tower," says Gearhart. "If that doesn't work, we would look to relay off of a tower."
Contractors say the schooling is much-needed. Bill Cronk, vice president of operations for contractor Veteran Communications (Lanham, MD; www.vetcable.com), says contractors need to be able to take the most basic steps like connecting Category 5e or 6 cables or optical fiber to access points. They must likewise be able to line up access points and predict problems that may arise in the future. Contractors also need to be able to future-proof these systems by seeing, for example, that something could potentially block the line of site between access points and cause connection problems down the road.
"One issue to consider is where trees will grow," says Cronk. "Next year, that could be an issue."
Contractors who wish to add wireless installation to their capabilities must learn how to install external point-to-multipoint applications and how to find hot spots in WLANs. They must be able to set up in-building installations and line up wireless signals, and ensure that wireless bridges send secure transmissions between wired networks.
To conduct these installations, they need to understand building codes, the propagation of frequencies, proper wireless antenna placement, and FCC rules for external installations.
Most of all, contractors must be able to conduct site surveys in which they essentially identify where wireless coverage is required, and verify what system or network will provide the required coverage. To conduct this survey, the contractor must be able to judge the distance between wireless units mounted on a roof, and find an entry point for a cable that will attach to the access point or antenna.
"What we find is that everyone's rooftop is a little different," says Cronk, who recently installed a wireless system in a FedEx Corp. building in Fairfax, VA. The unit he installed connected two buildings and covered a distance of 500 meters and up to 156 Mbits/sec speed.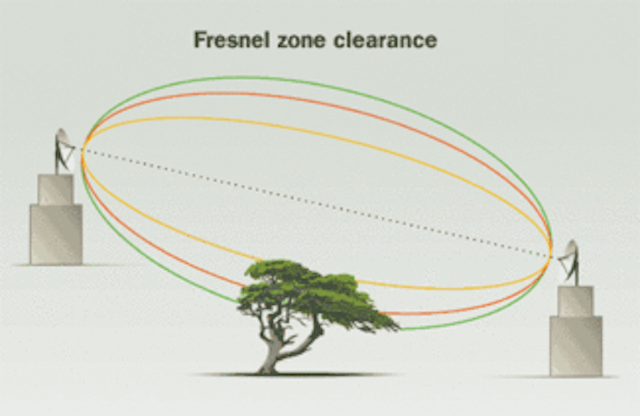 Contractors must be able to future-proof wireless systems, like being able to see how something could potentially block the line-of-site between access points or antennas down the road—fresnel zone clearance. A small tree as it grows, for example, could eventually cause connection problems. Path profile characteristics may also change over time, due to vegetation growth or building construction.
Click here to enlarge image
But even lining up a line-of-site can be complicated. A line-of-site installation for a microwave radio, in which one application is lined up visually with a distant one, is one of the latest developments in wireless installations. The installer must understand fresnel zone clearance (see figure, page 16), or how a wireless zone is calculated by frequency, and in what wavelengths the applications will operate.
While wireless installations are on the increase, Dolmetsch maintains that contractors are not keeping up with the learning curve.
"Contractors have to be trained for it, but not a whole lot of them are trained for it in the U.S. right now," says Dolmetsch.
Brian Milligan is senior associate editor for Cabling Installation & Maintenance.
---
Enthusiasm, doubt over wireless
Wireless installations are gaining both followers and skeptics. But one thing can't be disputed: the installations are on a growth curve right now.
The Arlington, VA-based Telecommunications Industry Association's (www.tiaonline.org) 2004 Telecommunications Market Review and Forecast states that overall spending on telecommunications in the five regions covered in the report—Canada and Mexico, Western Europe, Eastern Europe, Latin America and Asia/Pacific—will grow at an estimated 10.5% compound annual growth rate, rising to more than $2.0 trillion by 2007. This spending will be fueled by growth in wireless services and support services.
Many wireless installation companies report that business is booming. The Business Information Group, based in York, PA, reports seeing a 500% growth in domestic installation jobs during the last 12 months.
"It's the really high bandwidth that is pushing these products—that and the fact that they are coming down in price," says John Dolmetsch, president of the Business Information Group (www.4service.net). "The technology is so much better today, with bandwidth that is ten times as high as it was 18 months ago."
In Caroline County, MD, for example, a new wireless project will provide connectivity for much of the county, including schools in outlying areas that are now not receiving broadband.
"We are a very rural area, and we are doing this because we want to avoid the cost of trying to wire everything up," says Jim McCormick, IT director for the Commissioners of Caroline County (www.carolinemd.org).
McCormick says the final project will cost the county a one-time investment of less than $65,000. But after that, it will save the community the $100,000 per year it is now paying to lease T-1 cable lines.
But McCormick's optimism isn't universal. While the technology may be improved from what it was a year ago, the systems invoke skepticism from end users and contractors who have lived by structured cabling solutions.
Simply put, the broadband offered with wireless applications is nothing compared to the broadband that can be offered by a cabled solution.
"Fiber is the best choice," agrees Gordon Tubbs, assistant director of marketing and product development for Canon USA Inc.'s Broadcast and Communications Division (www.usa.canon.com). "But if you can't do fiber—say if you've got a river or highway between you and the other side, or a provider who is charging a lot money—we will become a very viable option."—BM