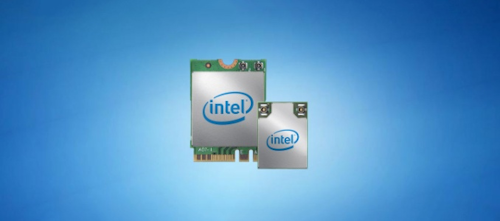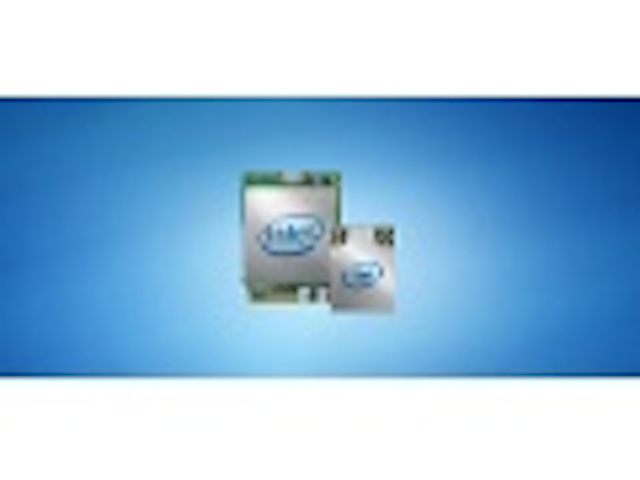 Intel
Intel has released its first Wi-Fi 6 (802.11ax) wireless network adapter. Code-named "Cyclone Peak,"the Intel Wi-Fi 6 AX200 is a CNVi WLAN card that supports 802.11ax via 2x2 MU-MIMO antennas over the 2.4 GHz and 5 GHz bands. The AX200 also supports Bluetooth 5.0.
(Per Wikichip, "Integrated Connectivity [CNVi] is an architecture for wireless connectivity devices designed by Intel for their processors. CNVi was introduced in 2017 with the launch of Intel's Gemini Lake platform, and is also planned for future mobile chipsets starting with Cannon Lake.")
As noted at
AnandTech
:
The maximum throughput supported by the Wi-Fi 6 AX200 is a speedy 2.4 Gbps, but the key advantage of the Wi-Fi 6/802.11ax technology is not necessarily peak bandwidth, but rather improved spectral efficiency when working with compatible APs. In particular, the tech adds OFDMA (Orthogonal Frequency-Division Multiple Access) to allow different devices to be served by one channel, by dedicating different sub-carriers for individual client devices. As a result, even existing Wi-Fi 5 (802.11ac) client devices can benefit from a Wi-Fi 6 (802.11ax) AP, though matching Wi-Fi 6 devices will deliver the best results...
The Wi-Fi 6 AX200 devices come in M.2-1216 or M.2-2230 form-factors, interacting with host PCs over a combined PCIe 3.0 x1 (Wi-Fi) and USB 2.0 (Bluetooth) connection. The adapter should be compatible with all existing desktop, laptop, and tablet PCs that support CNVi WLAN solutions. CNVi itself is relatively new – the roll-out plans for it were disrupted by the quasi-cancellation of Intel's 10nm Cannon Lake processors – but will be growing in number as Intel launches more CNVi-capable chipsets and platforms...Intel's web-site says that the first Cyclone Peak wireless network adapter has been launched, so the device is available to makers of PCs.
See Also: 5 ways 802.11ax (Wi-Fi 6) is deliberately made to support IoT