Right-angle brackets allow horizontal placement of wireless access points in wall-mount environments
Oberon's surface-mount brackets allow proper antenna patterns for wireless access points, and accommodate cable-termination inside the brackets.
Mar 27th, 2015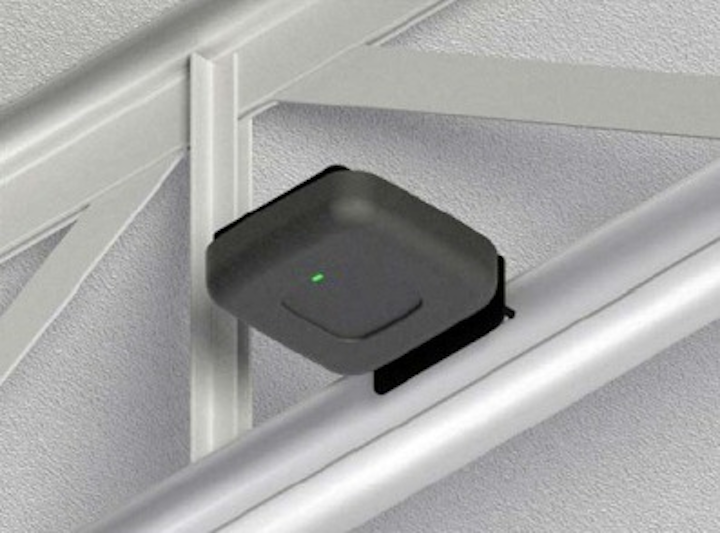 New surface-mounted right-angle brackets from Oberon Inc. can enable wireless network administrators in hard-ceiling environments to meet access-point manufacturers' horizontal-mounting recommendations. "Horizontal mounting may be difficult in hard-lid and other environments where the access point is mounted on the wall," Oberon explained when announcing the new brackets. The company recently expanded its line of right-angle wall brackets to provide a variety of secure, aesthetic solutions for wall-mounting wireless access points.
"The new line of right-angle brackets permit mounting of the access point in the preferred horizontal orientation in residence halls, hotels and other hard-lid venues," Oberon added. "Conduit, raceways, and cable can be terminated in the bracket to provide for a clean appearance. The access points can be locked in place using the access point manufacturer's locking features."
Oberon's Models 1008 through 1013 include a number of options, including a design for open-beam placement as well as options for covering the top, sides, and back of the wireless access point to meet a variety of wiring demands. The bracket-mounting solution "provides an aesthetic option for highly visible, highly trafficked areas," Oberon said. "The look can be further refined when used in conjunction with Oberon's vanity covers for access points."