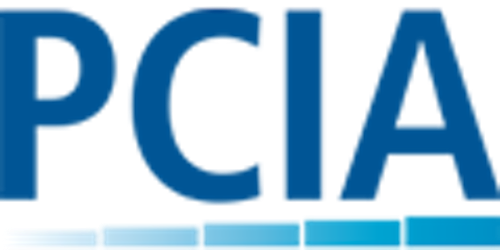 Recently in Washington D.C., Jonathan Adelstein, president and CEO of PCIA – The Wireless Infrastructure Association, touted the many benefits of wireless broadband, and challenged leaders in Congress to build on their successful efforts to eliminate barriers to deployment. Adelstein urged Congress to adopt further policies that streamline and accelerate the deployment of wireless broadband facilities, the better to meet "explosive" consumer demand.

"Put simply, wireless infrastructure makes wireless work," Adelstein said in testimony before a House Communications and Technology Subcommittee hearing on the need to spur investment in broadband infrastructure. "Wireless infrastructure is the essential platform that delivers such innovative applications as Uber, Instagram, Twitter, and YouTube, as well as life-altering broadband services like telemedicine, distance learning, improved public safety response, cloud computing, mobile banking, and a host of industrial and manufacturing functions. Continued investment in robust wireless infrastructure will enable future innovation and build upon America's historical competitiveness in the technology sector."

One way federal policymakers can expedite broadband deployment is to mitigate municipal "proof of need" requirements before authorizing infrastructure builds, Adelstein pointed out. He continued, "These requirements are both illogical and costly. Local communities should not be in the Chief Technology Officer-business of deciding what level of service is appropriate or what effective competition looks like today or forecasting future demand."

Adelstein also urged lawmakers to promote deployment on federal lands and buildings, which comprise nearly 30 percent of the landmass of the United States, many in underserved rural areas. "Broadband providers currently face significant challenges when working to secure access to federal lands and buildings to deploy infrastructure. Facilitating access would provide the federal treasury with much needed revenue through lease payments and improve broadband access across the country, especially in rural communities." Adelstein noted that negotiations with the federal government takes about 4 years, compared to 22 months with a private owner. He also urged the House Committee to continue its work to encourage deployment on Native American lands to ensure the promise of broadband is afforded to all Americans. (He conceded that increasingly, delays and fees are put forward by some tribal nations when facility siting requests are submitted.)

Adelstein also talked about the need for regulatory and legislative certainty when it comes to broadband investment and the Open Internet. "Certainty leads to investment," he said. "Network builders are putting up billions of dollars in private capital and predictability and consistency are vital to spur further investment." This fact, Adelstein said, was also true in the realm of pole attachments, where some jurisdictions have been slow to adopt policies for clear and equitable rates, efficient timing, and access for wireless attachers to existing utility poles in the rights-of-way.

The PCIA head was one of five industry experts to testify at the Congressional hearing called by Representative Greg Walden (R-OR), the subcommittee chairman. Other witnesses included: Craig Moffett of Moffett Nathanson research; Michael Slinger of Google Fiber Cities; Deb Socia of NextCentury Cities; and the Honorable Stephen Roe Lewis, Governor of Gila River Indian Community in Arizona.

"Wireless infrastructure helps every sector of the economy," concluded PCIA's Adelstein. "The mobile broadband revolution holds incredible promise for economic growth, job creation, and international competitiveness. Yet, there are warning signs on the road ahead that can't be ignored. To realize this promise of economic growth, job creation and innovation, infrastructure builders need the capital to invest – and we need regulators and Congress to help. We are grateful to the Energy and Commerce Committee for its leadership in helping us with the basic blocking and tackling work it takes to get these networks deployed on the ground."

Visit PCIA - The Wireless Infrastructure Association.