'Wi-Fi Aware' allows proximity-based service discovery for mobile devices
Wi-Fi Alliance recently announced a new capability to make it easier for mobile users to discover nearby devices, applications, and information before making a Wi-Fi connection.

Jan 28th, 2015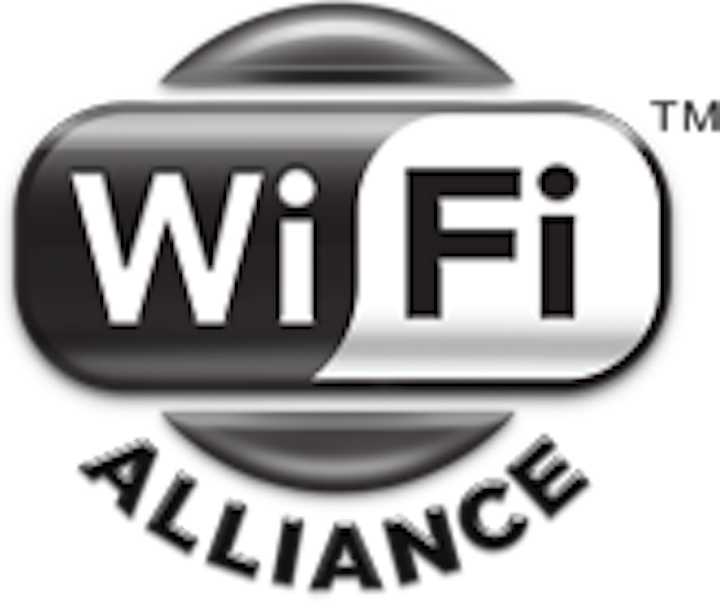 Wi-Fi Alliance recently announced a new capability to make it easier for mobile users to discover nearby devices, applications, and information before making a Wi-Fi connection. The feature, to be built into Wi-Fi Certified products later this year, is called Wi-Fi Aware.

According to the consortium, the "neighbor awareness" technology behind Wi-Fi Aware operates continuously in the background for devices, sending very small messages to enable service discovery for a wide range of applications. Wi-Fi Aware-certified devices then discover service options before connecting, further improving Wi-Fi's convenience for social applications such as gaming, peer-to-peer messaging, and media sharing, as well as location-specific services such as proximity assessment, contextual notifications, and offers. The user may then launch an application, which will connect via Wi-Fi Direct or traditional Wi-Fi to use the service.

"We know users want to use Wi-Fi as much as possible for social and local applications, and Wi-Fi Aware is an exciting breakthrough that makes it easier to know what interesting services are nearby before making a connection," says Edgar Figueroa, president and CEO of Wi-Fi Alliance. "We're excited about how Wi-Fi Aware will transform the experience of initiating proximity-based services, and its potential to enable a range of peer-to-peer service experiences."

Wi-Fi Alliance notes that introduction of Wi-Fi Aware certification comes at a time when smartphones are overtaking feature phones and the increased capabilities of these devices are creating a burgeoning mobile application market. As the mobile ecosystem evolves, Wi-Fi is evolving alongside it to enable a new breed of innovative applications built on proximity-based information that will bring significant advantages to mobile devices and a personalized experience to the user based on his or her preferences.


Wi-Fi Aware in action

According to a Wi-Fi Alliance press release, Wi-Fi Aware is designed to work well in crowded environments and indoors, and to minimize power consumption. Applications on a mobile device will use Wi-Fi Aware both to offer and to find services on other devices. The user may then "opt-in" to initiate a connection to the discovered device, often without using an internet connection.

The value of Wi-Fi Aware comes alive in social, local and mobile applications, notes the consortium. "Apps themselves will leverage the technology in Wi-Fi Aware-certified devices to discover nearby counterparts offering valuable services," said the release. "For example, a user may download a shopping application which leverages Wi-Fi Aware to find nearby availability of the user's preferred brands. In another example, devices using a jukebox application can find one another to tailor the playlist at a venue or party based on users' musical preferences."

"We've only begun to imagine the uses for Wi-Fi Aware," continues Figueroa. "Of course, people will use the technology to find video game opponents, photo sharing opportunities, and sources for location-specific information. We are also excited about Wi-Fi Aware's potential in a range of services yet-to-be conceived."

Visit www.wi-fi.org/wi-fi-aware to learn more. A draft of the Wi-Fi Alliance Neighbor Awareness Networking Specification, the technology which underpins the forthcoming Wi-Fi Aware certification program, is also available for purchase.
MORE NEWS:NFC 'tap-to-connect' technology now enables security-protected Wi-Fi