Wireless enclosures compatible with Cisco Aironet 1850 access points
Oberon offers more than 20 enclosures that can be used with Cisco's latest AP series, Aironet 1850.
Jul 23rd, 2015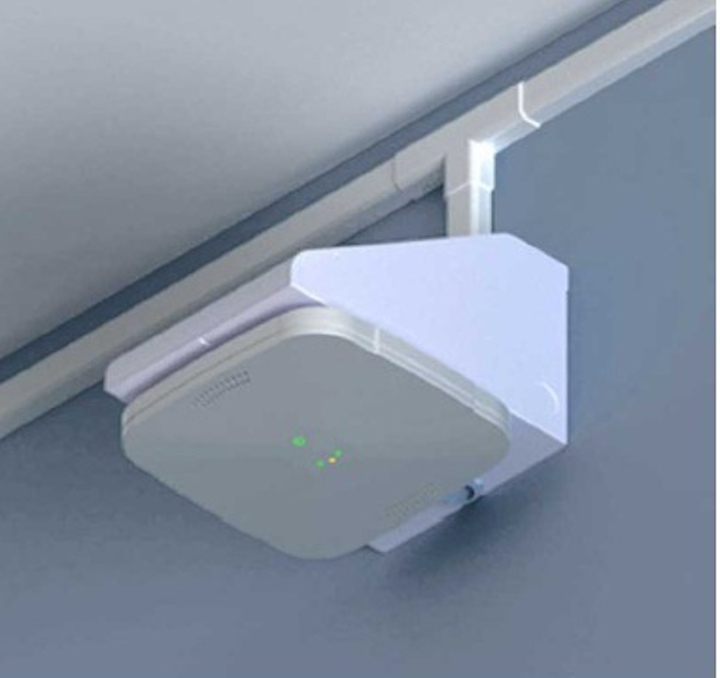 Oberon Inc. recently released a statement regarding compatibility of its enclosures with the recently announced Cisco Aironet 1850 series wireless access points. Oberon is a member of the Cisco Solutions Partner Program. Scott D. Thompson, Oberon's president, stated, "Our compatibility review has identified more than 20 popular Oberon wireless access point enclosures recommended for use with the new Cisco Aironet 1850 series. This selection will provide an instant variety of mounting options for those purchasing the new wireless access points."
Among Oberon's recommendations are what the company characterizes as two economical wall-mounting solutions. "Oberon's Model 1011 Right-Angle Bracket [pictured] has a hinged, snap-down cover to help conceal cabling, and it can be placed directly over a data outlet," the company said. "This white, powder-coated steel bracket mounts the wireless access point in the preferred horizontal orientation, making it ideal for environments with large open areas, such as hotel conference areas and retail spaces."
Oberon added that its Model 1015 Surface Mount Non-Metallic Lock Box for wireless access points "is a compact enclosure for securing wireless access points in residence halls, hotels, retail locations and other indoor venues." It also is recommended for use with Cisco Aironet 1850 wireless access points.
"The rugged ABS plastic enclosure is virtually transparent to wireless signals, protecting wireless access points with integrated antennas or small detachable antennas," Oberon further explained. "The box can be mounted directly over the telecommunications outlet, and the cable raceway or conduit can be conveniently terminated."
The company offers an online recommendation service through its Enclosure Finder. Users select the vendor and model of access point, and the finder returns a list of recommended enclosures as well as other mounting solutions suitable for the installation. You can access the Enclosure Finder here.