Zinwave, Edgewater Wireless integrate WiFi, DAS platforms
Zinwave has formed a strategic alliance with Edgewater Wireless to integrate that company's WiFi3 technology into its DAS solutions.
May 18th, 2015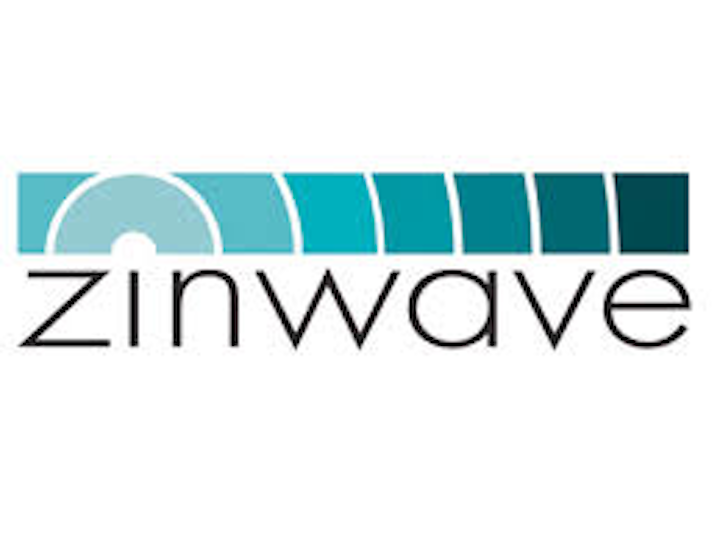 Zinwave, a supplier of wideband DAS technology for in-building wireless and IP coverage, has announced a strategic alliance with Edgewater Wireless, developers of the patented WiFi3 technology. Zinwave will be integrating WiFi3 into its DAS product offering, to provide what the companies say is the industry's first dedicated high density, multi-channel wireless and Wi-Fi coverage solution.

"We're excited to form this alliance with Zinwave. They recognized the inherent value of Edgewater's patented WiFi3 technology for high-density Wi-Fi applications," comments Andrew Skafel, CEO of Edgewater Wireless. "This strategic alliance with Zinwave represents a major step in the OEM/licensing pillar of our three-part market expansion strategy highlighted at our recent AGM. This alliance, coupled with our early success on the patent licensing front and our current engagement with a Fortune 500 retailer, has created immediate opportunities for sales and company growth on all fronts."

According to a press release, Zinwave's new range of wireless products (launched at the recent Mobile World Congress) will now include Edgewater Wireless' WiFi3 technology and will extend the Zinwave's proprietary DAS solutions into a turnkey 360-degree solution for in-building wireless and Wi-Fi networks. Zinwave's Wi-Fi-enhanced product, branded as UNIaccess, is specifically designed to address high-density network requirements. Stadiums, arenas, hotels and casinos, convention centers, corporate and college campuses, shopping malls and high pedestrian traffic urban areas will benefit from the WiFi3 technology, contends Zinwave.

As a strategic partner, Zinwave will market and sell WiFi3 powered products for DAS applications. The new series of UNIaccess products will include Edgewater Wireless' patented high capacity WiFi3 technology, within its unique wideband active DAS solution.

"We've solved the biggest challenge for high density networks -- capacity," asserts Ian Sugarbroad, CEO of Zinwave. "Including Edgewater's high density WiFi3 technology as part of our integrated unified communications solution answers this challenge. We already have a huge capex advantage with our UNItivity solution, and with the addition of WiFi3, we now have an even better technology advantage for network operators with high capacity network requirements."

Zinwave notes that its wideband in-building wireless and IP coverage system, UNItivity, supports any combination of services between 150MHz-2700MHz on a single hardware layer, regardless of protocol or modulation scheme. It is also the only system to support multiple FDD and TDD LTE services simultaneously across any spectrum allocated globally, claims the company.