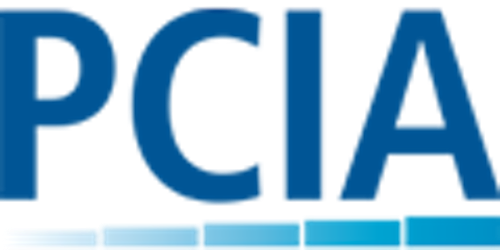 PCIA – The Wireless Infrastructure Association last month announced that it has signed a new memorandum of understanding to expand its partnership responsibilities on "a path-breaking Department of Labor (DoL) initiative aimed at creating the wireless workforce of the future."

Under terms of the agreement, PCIA will help the DoL-credentialed Telecommunications Industry Registered Apprenticeship Program (TIRAP) create effective apprenticeship programs to serve the needs of the wireless infrastructure industry. PCIA and TIRAP will collaborate to establish a comprehensive, industry-wide solution for wireless training credentialing, with the goal of establishing a common vernacular.

The TIRAP Board also voted to elect Jonathan Adelstein, PCIA's president and CEO, to serve on its executive board. Adelstein, a strong proponent of training military veterans and displaced workers for careers in wireless infrastructure, joins a distinguished group. Chaired by Scott Kisting, senior vice president for Risk & Compliance for Midwest Underground Technology, Inc., TIRAP's board is composed of senior executives with wireless infrastructure, equipment distribution, and telecommunications companies, including several PCIA members.

"We're honored that PCIA has been given an opportunity to strengthen its role in shaping a program so important to America's economic and technological future," Adelstein said. "TIRAP will set the credentialing requirements for the workers that we need to build and upgrade wireless broadband networks, helping us meet the rapidly growing demand for mobile data. Our goal is to deploy wireless infrastructure safely and with the highest quality of workmanship."

A former member of the Federal Communications Commission (FCC), PCIA's Adelstein was among the dignitaries who spoke at an October 14 FCC event that launched TIRAP. Also speaking were FCC Chairman Tom Wheeler and DoL Secretary Thomas Perez.

"The TIRAP Board is delighted that Jonathan and PCIA have agreed to take on additional responsibilities," added PCIA board chairman Kisting. "PCIA has the expertise and resources to help TIRAP achieve its objective of understanding the industry's needs in regards to training a highly skilled, safe, and motivated wireless workforce."

The mandate of TIRAP will be to establish apprenticeships to train workers to deploy, upgrade, and maintain wireless network facilities. The new announcement marks the first time that DoL has certified an apprenticeship program with an industry consortium instead of an individual company, notes PCIA.

PCIA says it has developed a national plan to standardize wireless worker training and safety programs. Among other initiatives, PCIA helped secure federal support for a wireless training program at Virginia State University, is providing assistance to a comparable program at Aiken (SC) Technical College, and is partnering with Warriors4Wireless to strengthen other programs designed to help America's returning veterans develop marketable career skills.