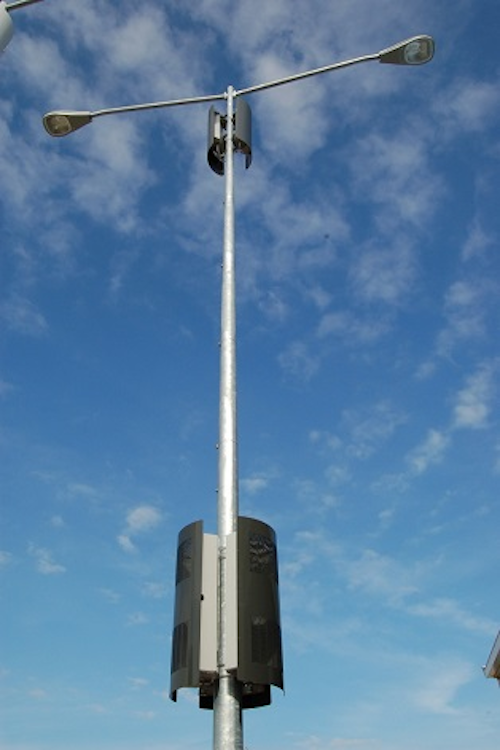 CommScope (NASDAQ: COMM) has devised a new concealment solution designed make deployment of metro cells on street poles much easier -- a key consideration as operators push to increase wireless network capacity by installing small cell sites in urban areas, notes the company.
The new CommScope Metro Cell Concealment Solution features a two-piece design for mounting all the necessary equipment for metro cell operation. Two aesthetically pleasing enclosures can mount and hide radios, antennas, backhaul termination (wireline or wireless), back-up batteries and other equipment on street poles in units that are more structurally balanced and easier to permit.
MORE NEWS: The top 14 wireless infrastructure stories of 2014

CommScope says its Metro Cell Concealment Solution makes installation of such equipment easier and more reliable because the new system can be:
-- Installed without ground-based cabinets and rights of way, meaning that the two enclosures occupy much less space than what is allowed in most local requirements;
-- Rapidly assembled using a unique mounting system, whereby much of the intricate assembly involving power, filtering and cabling can be performed offsite;
-- Installed in a single work shift, minimizing on-street disruption and the opportunity for error;
-- Installed to support multiple radio technologies or a second network operator, if required;
-- Permitted once without the need for a second zoning application when changing radios or technologies.

"The key to successful metro cell deployments is making the equipment as inconspicuous as possible and installing it at just the right location in dense urban areas," says Stan Catey, senior vice president and general manager, Cable Products, CommScope. "Our concealment solution targets some of the most commonly available street furniture available for metro cell deployment—street lighting poles."

CommScope will demonstrate its new Metro Cell Concealment Solution at the upcoming Mobile World Congress 2015.