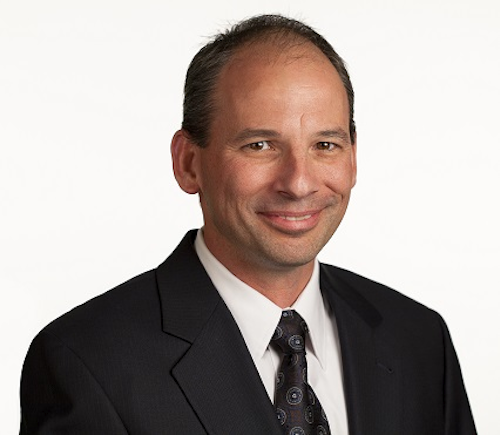 weBoost, a maker and supplier of cellular signal boosters and a subsidiary of wireless communications expert Wilson Electronics LLC, announced that Jeffrey Gudewicz has been appointed as vice president of corporate development at weBoost, reporting to Robert Van Buskirk, Wilson's president and CEO.
Gudewicz most recently served as director of business development and business unit management at the company. Before joining Wilson Electronics in 2014, he served as senior strategic sales manager at RF Micro Devices, Inc. (now Qorvo), a specialist in high-performance semiconductor components for mobile device, customer premises and communications equipment providers. Prior experience for Gudewicz featured business development, marketing, sales, business unit and engineering management roles at RFMD, Sirenza Microdevices, Vari-L and JFW Industries.

"We are delighted to recognize the outstanding contributions made by Jeff with this appointment to vice president of corporate development, responsible for global corporate development and management of our recently formed consumer and commercial product solutions business units," commented weBoost's president and CEO, Van Buskirk. "Jeff has a proven track record in global business development, leading the successful launch of our ASEAN business in Malaysia in the fourth quarter of 2014, and in refining our product development process while driving our product development roadmaps since joining our team."

Gudewicz added, "I am tremendously excited to lead the company's corporate development global initiatives as we leverage our position as the market leader in cellular signal boosters and expand our industry-leading share of the accelerating domestic and global demand for consumer and commercial cellular boosters. I am also looking forward to directing the growth of our consumer and commercial business units as we dramatically increase the consumer awareness of our product solutions while we develop advanced, innovative signal booster product solutions."

Gudewicz holds a bachelor's degree from Southern Illinois University in Aviation Sciences and an MBA from Regis University with a concentration in Operations Management. He will lead corporate development and manage the two business units from the company's Denver, Colo., office.

weBoost, and its parent company, Wilson Electronics, LLC, have designed and manufactured cellular signal boosters, antennas and related components for the wireless communications industry for more than 20 years. "Jeff is a key member of our management team and will be instrumental as we introduce innovative new signal booster product solutions, expand globally by leveraging our exciting new weBoost consumer brand and accelerate the profitable growth of our business," concluded Van Buskirk.

For more information, visit www.weboost.com.