Aerohive makes Synnex exclusive distributor of WiFi portfolio to U.S., Canada
Aerohive's cloud-enabled network management tools and enterprise WiFi solutions are part of the Synnex ConvergeSolv offering.
Feb 18th, 2016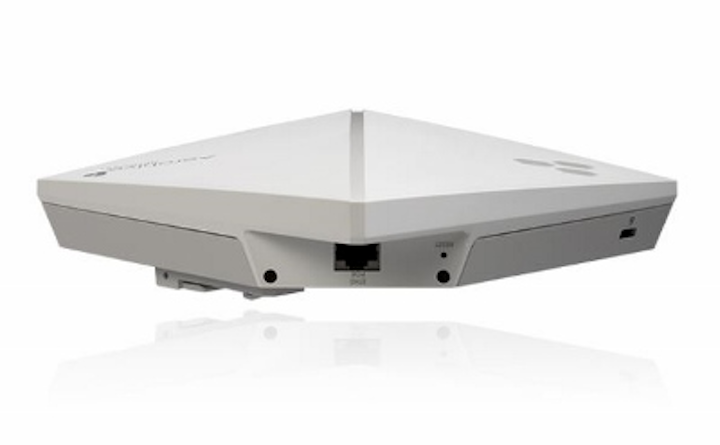 Aerohive Networks and Synnex Corporation recently jointly announced that they have entered an agreement through which Synnex has become the exclusive U.S. and Canadian distributor of Aerohive's cloud networking and enterprise WiFi portfolio. The agreement includes the complete Aerohive portfolio of access points, routers, switches, and network management tools.
"By collaborating with Aerohive Networks, Synnex is able to help its resellers address the multitude of connected devices that are currently active on the network," the companies' announcement said. It cited Gartner's projection that by 2020 more than 25 billion "things" will be Internet-connected—driving home that point that the design, deployment and support of wireless networks is growing increasingly complex. "In response to the exponential proliferation of devices, Aerohive Networks delivers a simple, secure and scalable cloud networking platform designed to enhance the user and management experience, turning the challenges of today's highly mobile work into opportunities."
The agreement with Aerohive is part of Synnex's ConvergeSolv Secure Networking group, "which offers a comprehensive portfolio of products and services that allow resellers to deliver a true IT convergence model by building their customers' networks, adding applications to each network and securing each network seamlessly," the companies explained. "Synnex offers Aerohive resellers tools to help them work faster, smarter and more accurately. While Synnex offers a wide array of tools for resellers, some of its most-utilized tools are its financing programs, education experts, SMB specialists and free predictive wireless surveys. The agreement benefits a range of technology verticals, with strong implications for K-12 education. With E-Rate funding at record levels and device proliferation now above 50 percent, Aerohive Networks enables Synnex resellers to offer a wider range of wireless solutions to meet the needs of their K-12 customers."
Synnex's vice president for integrated communications, Reyna Thompson, commented, "Our agreement with Aerohive Networks delivers a highly efficient option for resellers to offer to their end-customers to help keep their businesses connected in dynamic environments. Through a connected platform equipped with the best in cloud networking, WiFi, and applications and insights, Aerohive Networks' solutions allow businesses to increase productivity and efficiency to result in better customer experiences and ultimately, to fuel business growth."
Michael O'Brien, vice president for global channels with Aerohive, added, "Aerohive has been a channel-driven company since it was founded in 2006 and channel partnerships have been critical to our growth over the years. We are excited to collaborate with Synnex in this critical segment of the IT market. By working together with Synnex, we believe we will deliver even better support to resellers to help them grow with Aerohive."