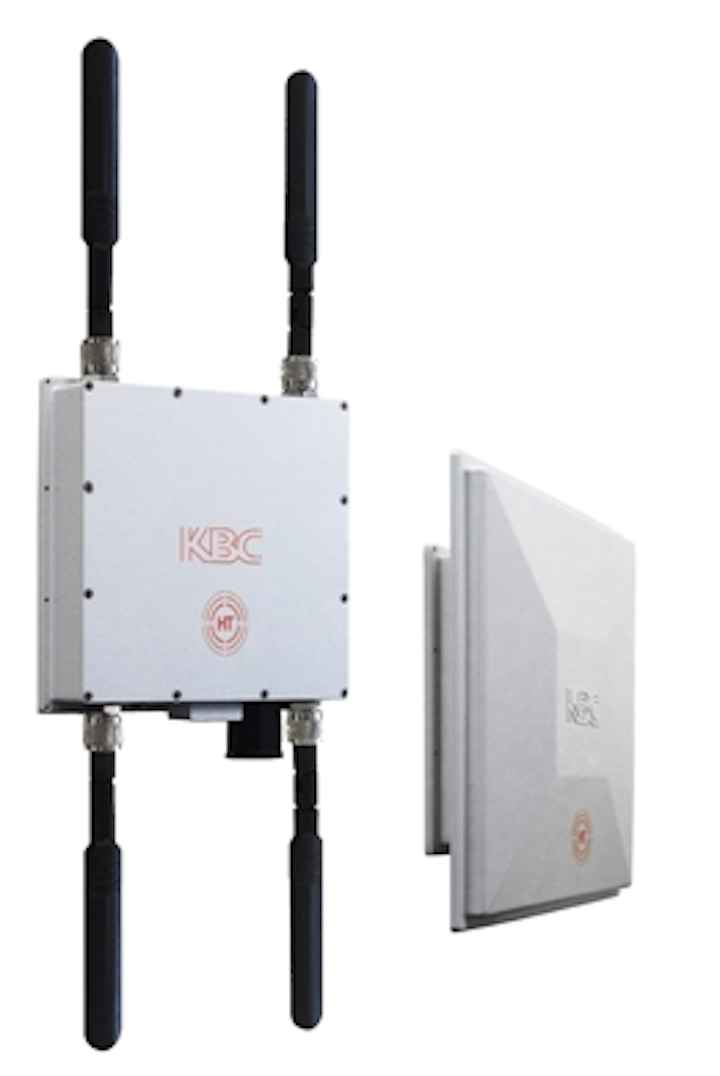 KBC Networks used the security-system exhibition ASIS as the platform on which to introduce its newest wireless product set, which the company says "will enable customers to obtain even greater throughput over their wireless links. KBC's new wireless HT products have been demonstrated to provide usable throughput in excess of 230 Mbits/sec across a wireless link," the company said. "The units also feature a Gigabit port, making them ideal for backhaul and megapixel camera installations."
The new product series is available in all of KBC's wireless formats—point-to-point, point-to-multipoint and redundant ring mesh, the company explains. Passive PoE as well as 802.3 af/at PoE variants are available. "The products also boast the same plug-and-play design as KBC's existing WESII and MeshII ranges," the company added.
KBC Networks' president Steve Kuntz explained, "The new HT products will allow our customers to upscale their wireless transmission to meet the growing demands of the latest megapixel cameras as well as delivering backhaul links." He added that the company's 20 years of experience providing wireless products "has taught us that our customers need reliable and straightforward solutions. They need to deliver secure and stable transmission to their customers, and at the same time, minimize the time spent on site. All of our wireless ranges enable our customers to achieve just that—and now, the higher-throughput range will enable them to access even more wireless applications for their customers."
The new products feature antenna alignment and mapping tools, the company noted, to ensure optimum system setup.