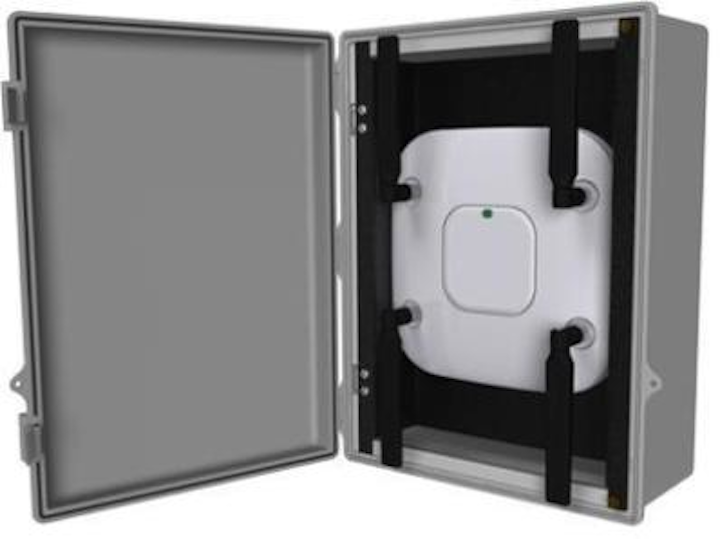 The Model 1024-00 is the latest addition to Oberon's line of NEMA 4 enclosures. The compact NEMA 4x enclosure is designed to protect external LAN wireless access points with internal or external antennas. "Body-integrated or small detachable antennas fit inside the enclosure," the company explains. "The rugged polycarbonate enclosure is transparent to wireless signals, providing physical protection and full wireless performance at the same time."
The enclosure protects against rain, dust and physical impacts—all threats to wireless networking equipment—in outdoor or indoor environments.
The 1024-00's hinged cover provides molded-in padlock hasps for locking, and an interior panel for attaching the access point. Covers can be opaque or clear, and can be painted to ensure the enclosure remains inconspicuous and/or meets aesthetic requirements.
The enclosure is available with pole-mounting brackets, weatherproof cord grips, and outdoor-rated WiFi and distributed antenna system (DAS) antennas.