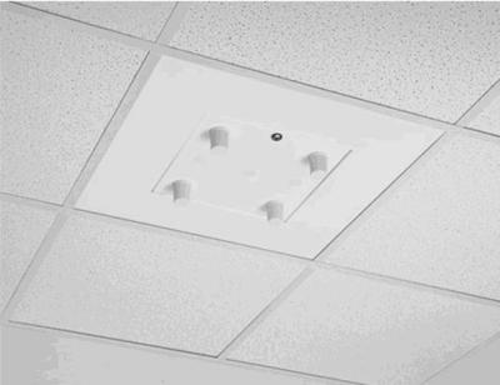 Oberon's Model 1058-08 is a suspended-ceiling enclosure designed to protect wireless access points, distributed antenna system (DAS) remote units and public-safety equipment with detachable antennas. The steel enclosure is water- and dust-proof, with knockouts in the hinged door for ceiling-mounted antennas or water-tight bulkhead connectors for antennas. The enclosure is designed to withstand high-pressure spray and washdown, Oberon says.
"When wireless, DAS and other networking gear is critical to public safety, Oberon's new Model 1058-08 protects essential wireless infrastructure," the company said when announcing the new enclosure, which it added, "provides additional protection in a convenient and aesthetic mounting solution. This new enclosure bridges the space between two of the company's most popular product lines—the suspended ceiling and wall enclosures for wireless access points and NEMA-rated enclosures."
Model 1058-08 is deep enough to accommodate the Cisco 3600/3700 Aironet series, as well as other large wireless access points and DAS remote access units with external connectors and up to five antennas, Oberon said.