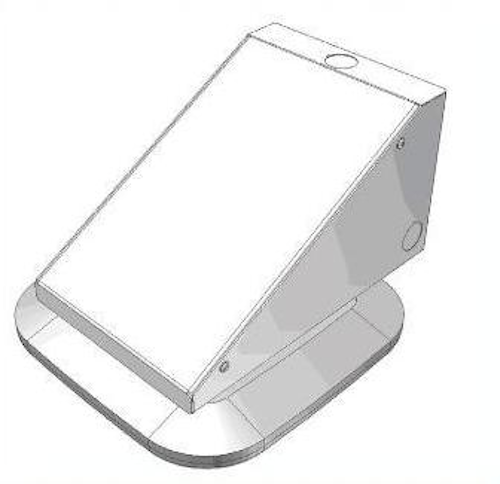 The Model 1029-00 Wall Mount Bracket from Oberon Inc. mounts and secures access points in areas where a ceiling mount is not practical.
Cabling equipment, including the cable itself as well as conduit and raceways, can be terminated securely inside the bracket for aesthetic appeal. Users can lock the access point in place using its lock feature.
Oberon points out that access-point manufacturers often recommend mounting in a horizontal orientation to achieve optimum coverage. Ceiling-mounting easily achieves this, but hard-lid and other environments make a ceiling-mount impossible. In those cases, it can be difficult to achieve proper horizontal alignment in a secure configuration. The Model 1029-00 Wall Mount Bracket is an answer to this challenge. The bracket works with access points from most manufacturers.
More detailed information on this and other enclosures from Oberon is available online via this selection guide.