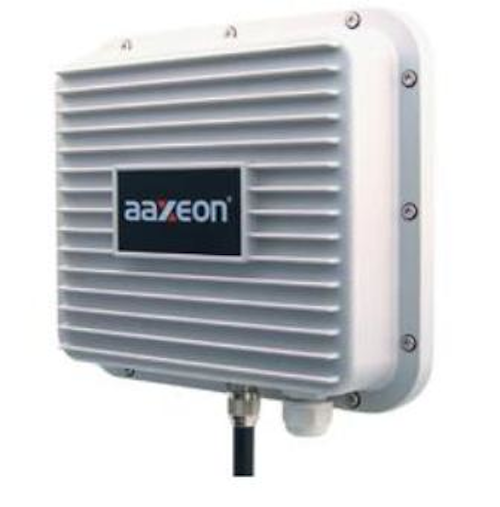 The APX-3100 is the newest IP67-rated industrial 802.11b/g/n outdoor wireless AP/bridge/client from Aaxeon Technologies. It features a 600mW radio for faster communication and longer distance reach than tradition 802.11g systems, Aaxeon says.
The access point is compatible with IEEE 802.3af Power over Ethernet and a Web-based utility offers system administrators a method to upgrade firmware and manage the device over the Internet. Through the use of SNMP, the APX-3100 can support multiple access point configurations from one location.
Aaxeon lists the AP/bridge/client's features as follows.
Compliant with IEEE 802.11b/g/n
Reliable waterproof (IP67) enclosure
High output power (600mW)
WPA/WPA2-Enterprise encryption
WEP/WPA/WPA2/IEEE 802.1x authentication support
Spanning tree and IGMP snooping protocol support
IEEE 802.3af Power over Ethernet compliance
Check out the Wireless LAN Access Points section of our Online Buyer's Guide.