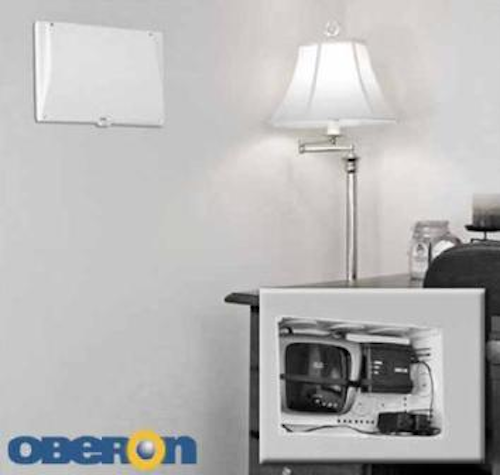 Oberon now offers the Wireless Router Box produced by ICC. The router box joins the recently introduced Home and Office Network Cabinet in Oberon's stable of enclosures that house networking and wireless equipment.
The two products are complementary, Oberon says. Both are means for wall-mounting components in small offices and home offices. While the Home and Office Network Cabinet can accommodate a number of pieces of network gear, the Wireless Router Box has a smaller footprint. It can be either flush- or surface-mounted.
Like the network cabinet, the router box is made of material that is just about invisible to a wireless signal.