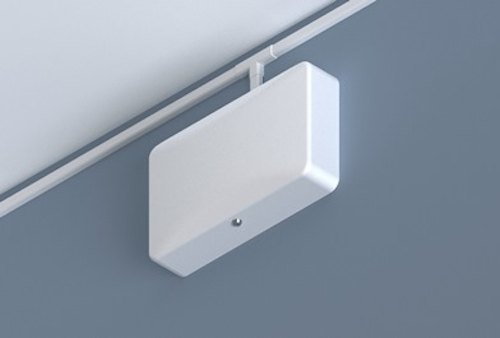 Oberon has introduced an 18x12-inch wall-mount enclosure that is RF-transparent and is designed to accomplish the complicated task of organizing and securing network components. According to the company, its Model 1016 cabinet has "ample space and an RF-transparent polycarbonate cover, which is virtually transparent to wireless signals." It features an aesthetic polycarbonate back box, the company notes, with an adjustable shelf for components and wire tie-downs to manage the data and power wiring.
"At 5 inches deep, the enclosure is slim enough to be mounted just about anywhere in the office or at home, yet deep enough to hold a variety of network components, such as a broadband modem, wireless router, small network switch, power strip, network storage, or other components," Oberon says. "The locking wall enclosure allows network components to be secured away from signal-blocking furniture, dusty shelves, and unauthorized personnel. The unit can be placed horizontally or vertically."
It is available in white and translucent frost.