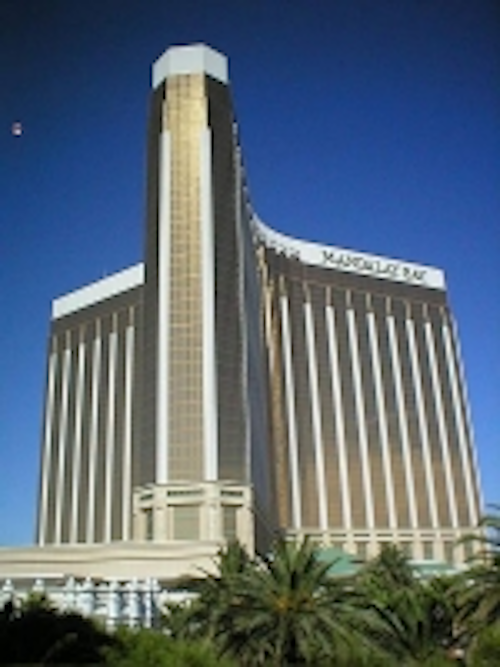 Image: Wikimedia Commons

Aruba Networks (NASDAQ: ARUN) announced that it designed, deployed and operated a secure wireless LAN (WLAN) infrastructure for the recent Black Hat USA 2014 Conference in Las Vegas (August 2-7), protecting thousands of attendees' laptops and mobile devices from dozens of pervasive and new security threats.

Aruba reports that the wireless network, which covered the nearly one million square foot convention facility in the Mandalay Bay Convention Center, was quickly deployed in less than one day. Wireless hardware infrastructure consisted of 130 Aruba AP-225 802.11ac wireless access points, Aruba 7200 Series controllers, and Aruba S-Series Ethernet switches.
Black Hat USA returned to Las Vegas for its 17th year to bring together what it bills as "the world's largest gathering of networking professionals and hackers for a week of security education, networking and skill building." This year's conference marked the fifth time that Black Hat has selected Aruba as the conference's official Wi-Fi provider.

Aruba notes that its ability to safeguard network infrastructures against wireless security threats was put to the test at this year's event. The company created multiple, parallel Wi-Fi networks to deliver both an open and secured network option for attendees. To deliver unmatched security and network visibility, Aruba deployed its AppRF technology and Aruba AirWave Network Management.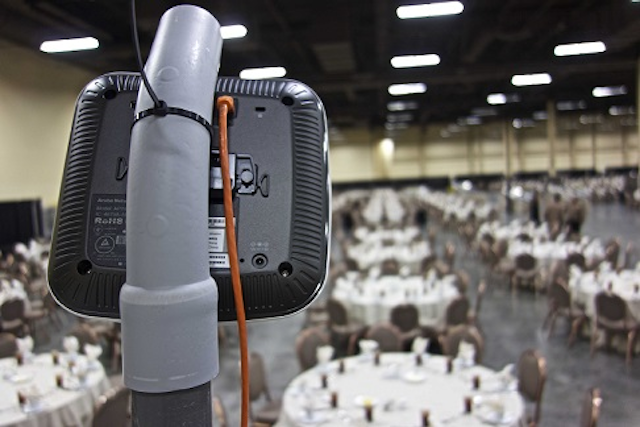 According to the company, AppRF provides network operators with a real-time snapshot of how the network is being utilized and offers fast and simplified drill-downs that show more detailed application usage information. Aruba says that AirWave "efficiently manages an entire network -- from a single site to across the world -- through a single pane of glass, making it easy to keep service level agreements on track."

In addition to protecting conference attendees from malicious attacks, Aruba provided Wi-Fi speeds in excess of 550 Mbps when downloading – a speed that is more than 55 times greater than the average bandwidth speed in the United States, claims the company.
Search for WLAN Access Points in our Online Buyer's Guide