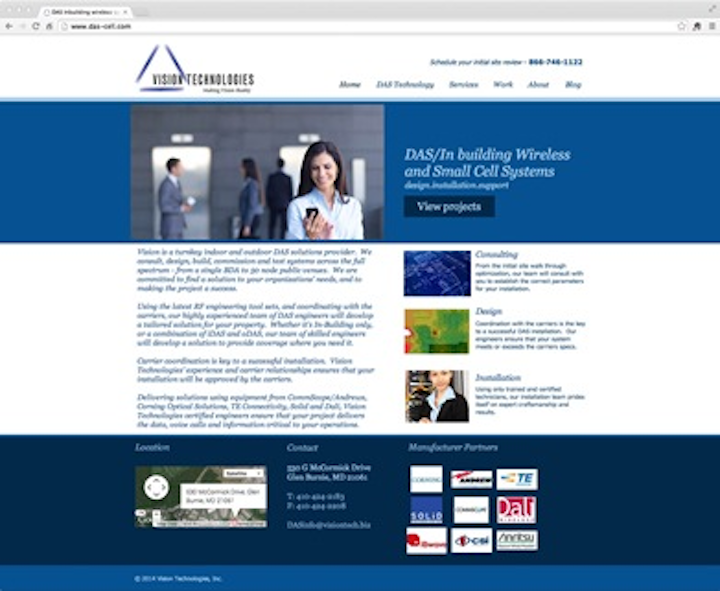 Vision Technologies, a specialist in consultation, design and installation of distributed antenna systems, has launched a website devoted to DAS technologies, systems and projects. Located at das-cell.com, the site includes information about overall DAS technology, the provision of public-safety systems through DAS, a number of the branded systems available on the market, as well as Vision Technologies' particular capabilities.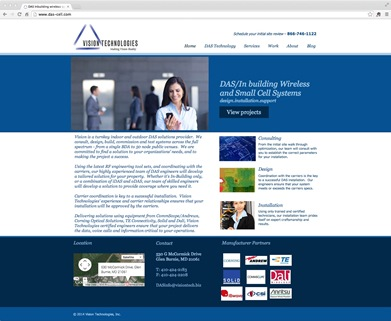 The section of the site titled "DAS – Explained" explains active and passive DAS as well as small-cell systems. "Flexibility and nimbleness are essential elements of business," the company says. "Global enterprises are unwilling to be tethered to a single solution that limits the communications capabilities of their workforces, customers and suppliers. Carrier-neutral in-building wireless solutions enable enterprises to take control of their own wireless communications and bring much-needed quality and reliability to wide-area voice and data service."
The site also includes brief descriptions of some of Vision Technologies' high-profile installations, at the sites of customers including AOL and the U.S. National Archives.