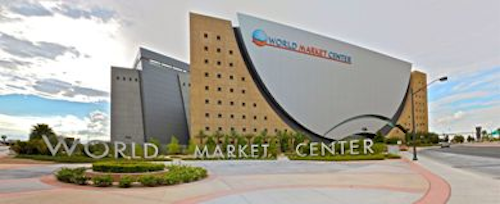 Corning recently announced its distributed antenna system (DAS) was installed at the World Market Center in Las Vegas, NV, "improving cellular coverage and capacity throughout the sprawling tri-building showroom and trade complex," the company said.
Pedro Zapata, the World Market Center's chief operating officer, praised, "The results have been terrific. Offering reliable wireless coverage makes a great first impression—especially on those who've been hesitant to visit us because of the lack of cellular access."
The deployment included the MobileAccessHX, which is a two-watt amplifier. "The high-powered remote optimizes the number of antennas required for distributing coverage, giving carriers the ability to enhance wireless service in the most cavernous spaces more economically," Corning said.
World Market Center Las Vegas worked directly with a wireless carrier to achieve its wall-to-wall mobile connectivity improvements, Corning's announcement added. Corning collaborated with telecommunications service provider Communication Technology Services to install the project in less than three months, which was in time for attendees of the Summer Las Vegas Market to enjoy improved wireless coverage, capacity and data speeds.
Mike O'Day, vice president of optical connectivity solutions with Corning, commented, "We're pleased with the success of the World Market Center project. Since its launch last year, the MobileAccessHX remotes have helped many public venues solve the unique challenges that their open-air and high-ceiling topologies frequently present."