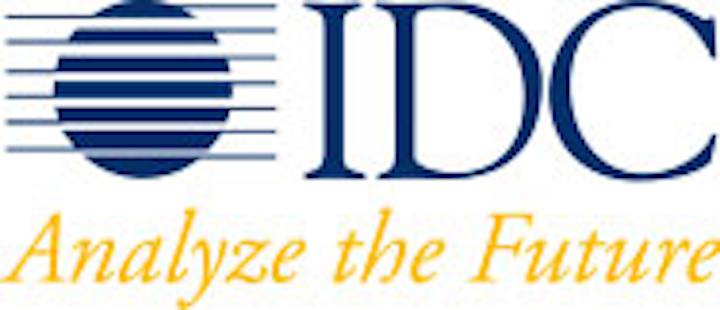 The combined consumer and enterprise worldwide wireless local area network (WLAN) market segments increased 7.4% year over year in the third quarter of 2014 (3Q14), according to new analysis published in International Data Corporation's (IDC)Worldwide Quarterly WLAN Tracker. The report finds that the enterprise WLAN segment continued to grow at a steady rate and increased another 9.6% over the same period last year.

While the pace of the enterprise WLAN market growth had been steadily decreasing over the last several quarters, 3Q14 represented a moderate increase in the growth rate compared to the 7.7% seen in 2Q14, notes IDC. The 802.11ac standard continues to see rapid adoption in the enterprise segment, confirms the new analysis. According to IDC, after five full quarters of product availability, the 802.11ac standard already accounts for 26.5% of dependent access point shipments and 39% of revenues, representing a noticeably faster adoption rate than what we saw with the transition to 802.11n several years ago.

The new study reveals that the primary reasons behind this growth trend include a faster ratification process, aggressive pricing for 802.11ac access points with minimal or no price premium over 802.11n, and the inherent benefits of 802.11ac in high density environments that are dependent upon enterprise mobility, cloud connectivity, and multimedia applications. Also according to the report, the consumer WLAN market increased 4.8% year over year in 3Q14. This was noticeably lower than the 10.9% year-over-year growth seen in 2Q14. The ongoing transition from the older 802.11n standard to the newer and faster 802.11ac standard continues to drive growth across all geographies.

"WLAN is proving to be an increasingly mission-critical platform in the enterprise," says Rohit Mehra, vice president, network infrastructure, at IDC. "Not only are organizations experiencing transformed internal business processes through WLAN-enabled cloud and multimedia applications, but public-facing enterprises are realizing opportunities to improve customer engagement through the wireless network. This is leading to a robust stream of network upgrades and greenfield deployments, increasingly built upon the 802.11ac standard. These trends will continue to play out in the foreseeable future."

From a geographic perspective, the enterprise WLAN market once again performed especially well in Latin America with its 27.3% year-over-year growth in 3Q14. The Europe, Middle East, and Africa (EMEA) region also enjoyed its second consecutive quarter of solid growth, growing 15.0% year over year. North America, rebounding from a decline in 2Q14, grew 7.5% year over year in 3Q14. The enterprise WLAN market in the Asia/Pacific region grew more modestly at 4.5% year over year.

Key enterprise WLAN vendor updates included in the report include the following highlights:

-- Cisco's 3Q14 worldwide enterprise WLAN revenue increased 2.6% year over year and 7.3% quarter over quarter. Cisco's worldwide market share increased to 48.3% in 3Q14 from 46.8% in 2Q14, stemming two consecutive quarters of declining market share, but still down from the 51.6% market share held in 3Q13.

-- Aruba (excluding its OEM business) had a very strong quarter in 3Q14 and increased 33.4% year over year and 1.4% sequentially on strength across its product portfolio, including the 802.11ac and Aruba Instant access points. As a result, Aruba's market share increased to 11.5% of the enterprise WLAN market, up from the 9.4% in 3Q13.

-- Ruckus again outperformed the overall enterprise WLAN market after growing 22.6% year over year and 4.5% quarter over quarter in 3Q14. Ruckus now accounts for 6.3% of the overall market, up from 5.6% in 3Q13.

"Although 3Q14 was a fairly strong quarter for growth in the worldwide enterprise WLAN market, growth stories diverged across geographies and vendors," concludes Petr Jirovský, research manager, worldwide networking trackers, for IDC. "As demand for 802.11ac continues to rise, and as innovation drives network upgrades, expect to see continued overall market growth with some variations among vendors and geographies."

Learn more about the report.