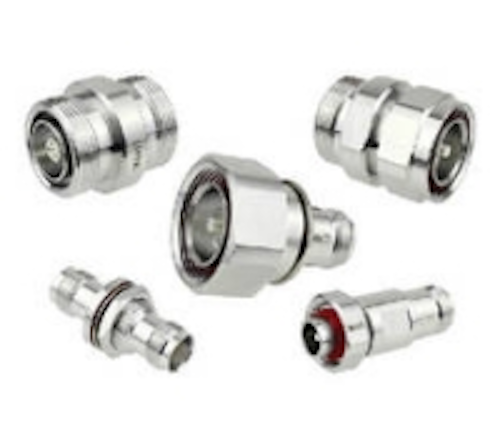 Fairview Microwave (Allen, TX), an on-demand supplier of microwave and RF components, has introduced a full line of IP67 RF adapters, commonly employed in the DAS, cellular, aviation and military industries due to their ingress protection from water and dust.

"In outdoor RF communications installations, ingress protection against dust and water is imperative," comments Greg Arnold, technical sales Manager at Fairview Microwave. "This new line of IP67 adapters offers the highest level of dust and water protection without the addition of costly and time-consuming weatherproofing tapes."

Fairview Microwave's new RF adapters are IP67 rated, meaning they use advanced ingress protection to make them virtually impenetrable to contaminants like dust, sand, and water. Offered in this release are in-series adapters including 7/16 DIN, 4.1/9.5 mini-DIN, Type-N and TNC. Between-series versions include 7/16 DIN to 4.1/9.5 mini-DIN, 7/16 DIN to Type-N and 4.1/9.5 mini-DIN to Type-N. They are compatible with all like-series connectors, cables and passive and active components. Each adapter operates to 6 GHz with excellent VSWR of 1.15:1 to 1:25:1 depending on the connector type.

Fairview's ingress protected RF adapters also come in two different versions, "Mated" and "Unmated". "Mated" adapters meet the requirements of IP67 only when both ends of the adapter are terminated in mating connectors. "Unmated" adapters meet the requirements of IP67 even when one or both ends of the adapter are unterminated.
"Our extensive offering includes IP67 adapters compliant in the mated and unmated condition ensuring you get the level of protection you need," concludes Fairview's Arnold.