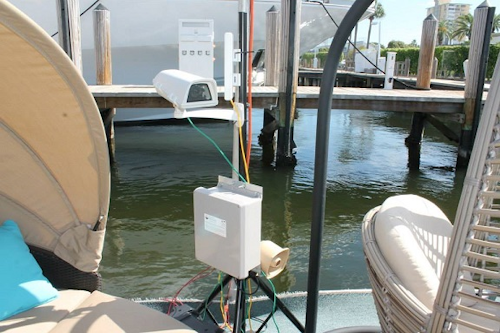 Wialan Technologies (Sunrise, FL), a manufacturer of high-power, long-range wireless platforms for hotels, marinas, apartments and other commercial applications, has been chosen to supply Wi-Fi Internet connectivity to participants and vendors at the Ft. Lauderdale Boat Show from October 30-November 3, 2014.

Wialan was chosen by Yachting Promotions, Inc., DBA Show Management, to provide secure WiFi hotspot coverage for the Ft. Lauderdale Boat Show, based upon Wialan's previously successful demonstration of its WiFi Internet capabilities at the St. Pete Boat Show in December 2013. Wialan will also provide a wireless IP camera surveillance network at the Ft. Lauderdale event, including real-time HD camera viewing of selected boat show locations. In addition, Wialan will demonstrate a WiFi phone (VoIP) solution in Ft. Lauderdale, using its proprietary WiFi protocol software.

In 2013, the Ft. Lauderdale Boat Show was attended by over 100,000 people and exhibited some of the grandest yachts available for sale in the world.

"Wialan is pleased to have been selected as the exclusive WiFi internet provider for Show Management's Boat Show in Ft. Lauderdale, Florida," comments Robert Buck, Vice President of Sales for Wialan. "We are excited to perform on this grand stage. We intend to show the world that our Wi-Fi technology and related solutions are commensurate with the grand stature of this internationally renowned show."