3M's new Slim Lock weatherproof closures fit smaller RF connections
Smaller closures meet industry need for simple, reusable and reliable weatherproofing closures, says the company.
Sep 8th, 2014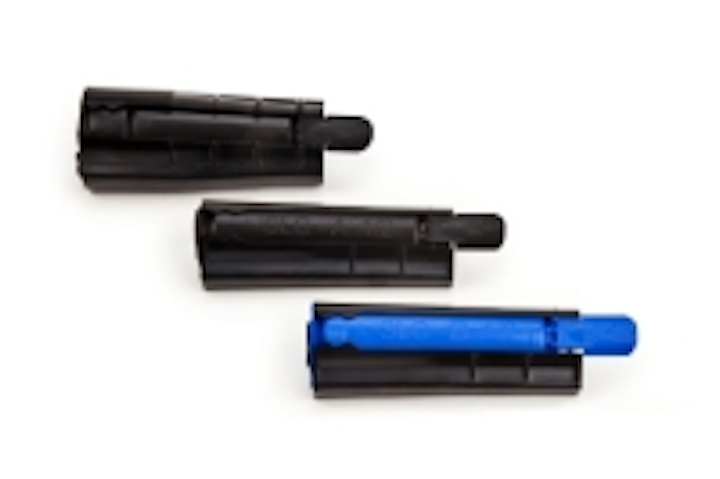 3M Communication Markets Division has introduced two new Slim Lock closures for wireless weatherproofing of smaller RF connections at the cell site. The 3M Slim Lock Mini and Slim Lock Nano join the 3M Slim Lock Classic, creating a product line of varying sizes for wireless weatherproofing needs. 3M says the closures offer a re-enterable weatherproofing solution that installs in less than a minute using just one hand, helping to reduce time and simplify installation for tower technicians.

"More and more wireless providers are moving to smaller RF connectors to reduce tower loading with MIMO/ multi-band equipment that enhances service. However, these connectors are crowded together on the antennas/radios, creating a denser area, making it even more difficult to utilize traditional weatherproofing solutions as well as our Slim Lock Classic," comments Sesh Natarajan, marketing manager, 3M Communication Markets Division. "Seeing this challenge, we developed two smaller sizes of our successful Slim Lock Closure, the Mini and the Nano, that could effectively protect connections in this tighter environment while offering the same under-a-minute, easy, one-handed installation process as the original."

Recently named a finalist for CTIA's Emerging Technology Award, 3M says its Slim Lock Closures protect signal integrity by blocking out moisture at both the antenna and remote radio unit (RRU) in tower and roof top installations. The newest releases support the wireless industry's move toward using Mini-DIN and N-Type connectors on Multiple In and Multiple Out (MIMO) antennas and radios for LTE deployments.

The new Slim Lock Mini and Slim Lock Nano closures utilize the technology as the original Slim Lock Classic 716. Through quick and easy one-handed installation, the conformable gel pad construction inside each Slim Lock Closure surrounds the connector and cable, displacing the air completely and creating a robust sealing interface. The new closures also incorporate the same application of the 3M Glass Bubbles technology to make them re-enterable and re-usable, limiting signal interruption and replacement costs.

In addition to the original Slim Lock Classic (SLC-716) that can be used with standard DIN 716 connectors, the Slim Lock Mini (SLC-A-MINI) and Slim Lock Nano (SLC-B-NANO) work with a variety of Mini-DIN and N-Type connectors, in conjunction with nominal half-inch coaxial jumper cables. All Slim Lock closures have been thoroughly tested in extreme weather conditions and meet the industry-standard IPX8 rating for water protection.

The Slim Lock Closure is a CTIA Emerging Technology Award finalist in the category of Wide Area Network – RAN. CTIA will announce the award's winner during CTIA Super Mobility Week 2014 on Sept. 10, 2014 at the Sands Expo & Convention Center in Las Vegas. The new Slim Lock Mini will be ready to ship in October 2014. The Slim Lock Nano will be available in winter 2014. More information on the new Slim Lock Closures can be found at 3M.com/Wireless.