Wireless Ethernet link provides 240-Mbit/sec throughput
ComNet's NetWave NW7 device uses MIMO technology to act as a high-throughput backhaul link.
Apr 11th, 2014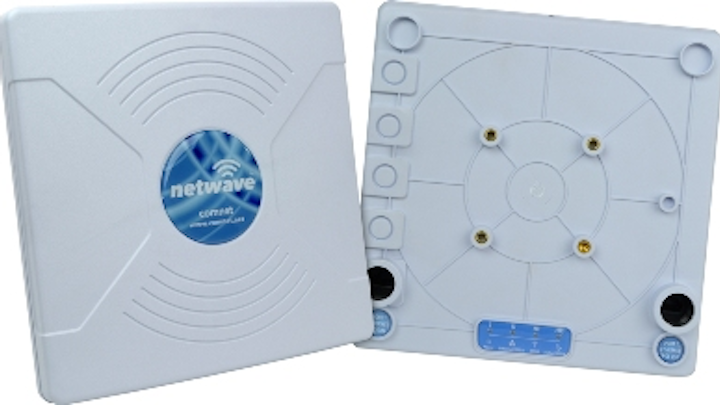 ComNet recently introduced the NetWave NW7, a wireless Ethernet link designed for point-to-point or point-to-multipoint applications. According to the company, "The NW7 supports up to 240-Mbit/sec throughput using MIMO [multiple-input multiple-output] technology and is ideal for use as a high-throughput backhaul link for installations that require connecting to more than one Ethernet device."
The device is available in two versions; the FCC version supports connected distances greater than 2 miles, ComNet says, while the ETSI model supports 4 kilometers. Both versions also support IEEE 802.3at Power over Ethernet Plus power sourcing equipment, for powering PoE-connected devices.
Andrew Acquarulo Jr., the company's president and chief operating officer, explained, "Wireless Ethernet gives our customers an incredible amount of flexibility. Our goal of making wireless as easy as power-point-and-play was step one. Step two is to start examining different unique-use scenarios and developing wireless products that solve those challenges. These high-throughput NetWave NW7 products are the result, and solve the challenge of transporting multiple devices or supporting the bandwidth that high-definition cameras require."
Skip Haight, vice president of marketing with ComNet, added, "Our goal has always been to be a one-stop source for all our customers, offering transmission solutions over copper, optical fiber and wireless."