DAS cable assemblies with mini-DIN connectors
Times Microwave's 50-ohm plenum coaxial cable assemblies can now be ordered with a new mini-DIN straight male connector.
Apr 11th, 2014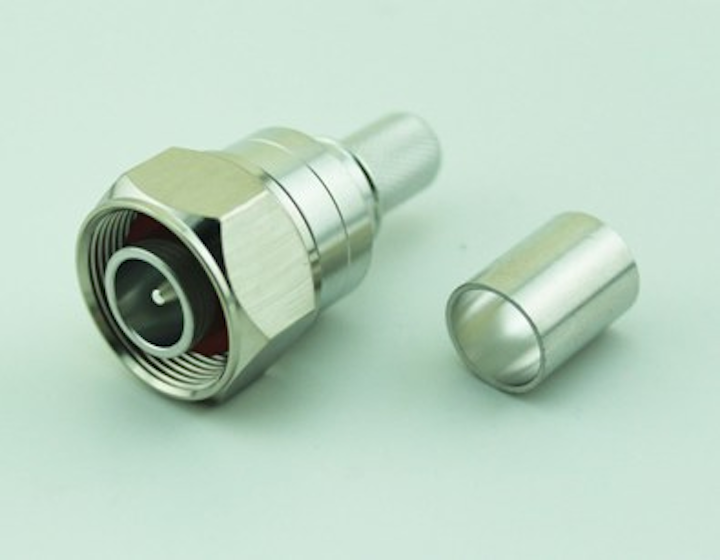 Times Microwave Systems recently announced that its SPP-250-LLPL SuperFlexible Plenum Pim 50-ohm plenum-rated coaxial cable assemblies are now available with a new 4.1/9.5 mini-DIN straight male connector (pictured). The new connector part number is TC-SPP250-4195M-LP, and the assemblies are made for use in distributed antenna system (DAS) applications.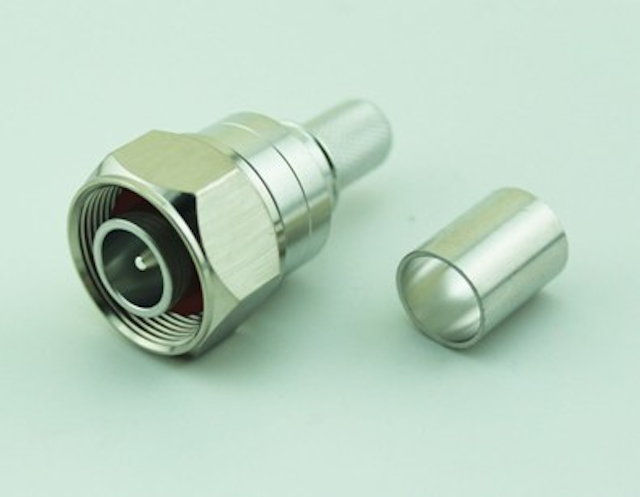 The cable assembly "is a one-fourth-inch super-flexible-type corrugated cable with low-density PTFE dielectric and FEP jacket that meets the requirements of UL 910 for plenum applications," the company explained. "SPP-250-LLPL cable assemblies are suitable for in-building jumpers and interconnects up to 6.0 GHz. The factory-installable connectors attach via soldering of the center pin and induction soldering to the cable outer conductor, providing excellent VSWR [voltage standing wave ratio] performance and reliable PIM [passive intermodulation] performance—better than -155 dBc."