802.11ac Gigabit Wi-Fi access points are optimized for enterprises
Aerohive says its AP230 reduces obstacles to 802.11ac adoption.
Apr 9th, 2014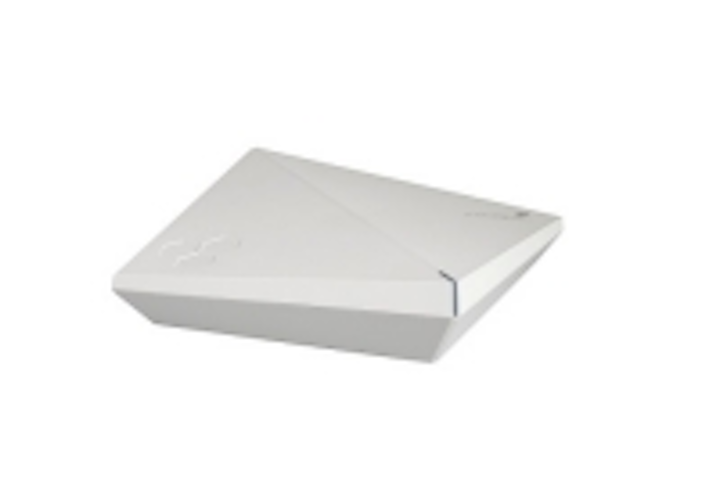 Aerohive Networks (NYSE: HIVE) has launched its AP230, a dual-radio 802.11ac/n Gigabit Wi-Fi access point (AP) offering enterprise features for 802.11ac and existing 802.11n networks. By combining the latest in 3x3, three-stream 802.11ac Gigabit Wi-Fi technology and advanced security and control features together into an economical package, Aerohive says the AP320 allows enterprises to efficiently deploy 802.11ac Wi-Fi into every part of a network infrastructure, from the corporate headquarters to remote branches and outlets.

As the latest standard for Wi-Fi technology, 802.11ac offers an unprecedented increase in data rates to beyond one Gigabit per second. However, Aerohive maintains that enterprise IT departments have as yet only sparingly deployed 802.11ac, held back by cost limitations and new power requirements for 802.11ac products, as well as a reluctance to invest in the time and resources necessary to re-architect their wireless infrastructure. At a US list price of $799 for a three-stream AP, Aerohive contends that its AP230 "sets a new price and performance standard for 802.11ac – in most cases, less than competitors' high-end three-stream 802.11n APs."

Related: Analyst: WLAN growth stalling in 802.11ac transition

"Only 20% of respondents in a recent survey indicated that they were in the process of deploying 802.11ac," asserts Bob Laliberte, senior analyst at ESG. "However, the majority -- 72% -- are planning to, actively investigating or are interested in the move to the latest standard. Enterprises also reported this change was being driven by the need for improved performance, supporting new apps/workloads, and better coverage/availability. Solutions that don't strain the budget and which can be seamlessly deployed amongst existing wireless investments will be key to accelerating adoption."

For customers who are considering two-stream 802.11n APs, Aerohive says the AP230's price point offers companies the option of moving to 802.11ac at only a modest premium. Compared to competitors' 802.11ac offerings, Aerohive claims the new access point costs "as little as half the list price of many comparable three-stream APs and even less than the list price of two-stream APs." The company says the lower pricing is made possible by its leveraging the latest available chip sets with its own proprietary hardware design innovations.

Aerohive further notes that its AP230 delivers full functionality with existing Power over Ethernet (PoE) infrastructure, allowing it to be smoothly integrated with customers' networks, without requiring costly and disruptive switching or power upgrades. This capability eliminates IT roadblocks to implementing an all-802.11ac network, the company adds. Whereas many organizations have existing PoE infrastructures based on the 802.3af PoE standard, and require an infrastructure upgrade to higher power PoE+ to support full functionality with their 802.11ac access points, Aerohive says the AP230 is especially designed to allow organizations to get the most from their IT budgets by removing all requirements to upgrade backend network devices or controller appliances.

Related: Aerohive publishes WLAN evaluation, buyer's guide

As part of Aerohive's Cooperative Control architecture, the company states that its AP230 does not require the purchase of any controller appliance of any kind. "Just as 802.11n transformed the Wi-Fi landscape, the performance and visibility requirements of 802.11ac will do the same as it exposes the scalability, performance, and functionality shortcomings of Wi-Fi controllers," comments David Greene, chief marketing officer at Aerohive Networks.

Additionally, Aerohive says its distributed intelligence architecture enables out-of-the box application visibility and control, and that the AP230 extends these capabilities to 802.11ac Gigabit Wi-Fi. The company suggests that "the onslaught of mobile clients in the enterprise has forced organizations to manage network traffic at an application level to ensure high quality of service for mission-critical applications and to maximize user productivity. Managing applications on every user's device at 802.11ac Gigabit Wi-Fi data rates causes performance challenges on legacy network architectures; most currently installed controllers cannot support this functionality."

Aerohive contends that its distributed architecture allows for application visibility and control on every device without overwhelming any single part of the network. The end result is a more reliable mobile application experience for end users. "With this [product] announcement, enterprises are empowered to take full advantage of the 802.11ac and the best advances in Wi-Fi," concludes Aerohive's Greene.