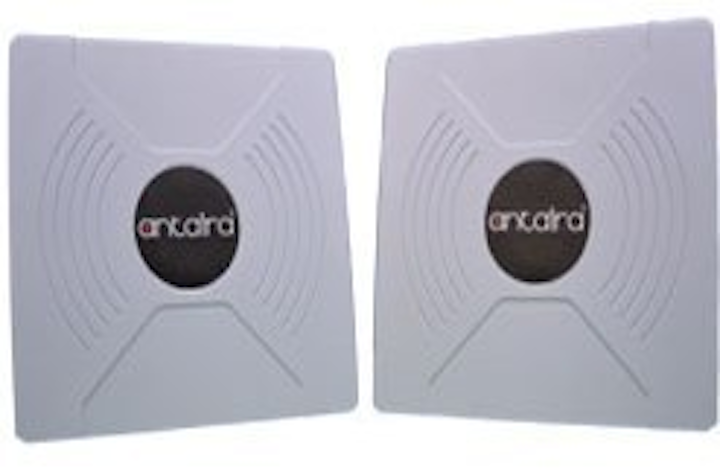 Antaira Technologies has released the APX-1250N5, which the company describes as a long-distance point-to-point preconfigured wireless outdoor bridge. The bridge—comprising a pair of units—delivers a maximum data rate of 150 Mbits/sec, operates in a frequency range compatible with 802.11a and 802.11n specifications, supports 802.11i/802.1x authentication, and is an IEEE-802.3af-compliant device consuming 7.5W of power.
"The APX-120N5 is a preconfigured pair of units designed for rapid deployment in wireless bridge applications," the company said when announcing the product. "The user is not required to log onto the wireless devices to set up software or configure a wireless network. The units feature preloaded software that will allow the units to automatically connect to each other upon power-up, and immediately begin passing data. The pair of units has preloaded information that includes IP addresses, ESSID name and WPA2 security information."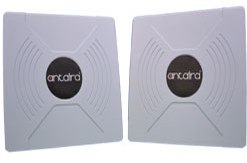 Each unit has an RJ45, 10/100-Mbit/sec interface as well as a built-in 19 dBi (at 5 GHz) dual-polarization antenna to support long-distance communication, the company added. The units have an adjustable antenna elevation, with a scale capability of 20 degrees up or down. Users can take advantage of an internal antenna alignment tool through the web console, Antaira said.
"The APX-120N5 also features an IP67 waterproof housing that is created out of ABS flame-retardant plastic," the company noted. "The dimensions of the unit are 86x257x257 mm [3.39x10.11x10.11 in]; the unit weighs 1.85 pounds. It has an operating temperature range of -20 to +70 degrees Celsius and can withstand an ambient relative humidity of 5 to 95 percent, non-condensing. The device is compliant with Part 15 of the FCC rules."